University responds to request for personnel file of volleyball coach
---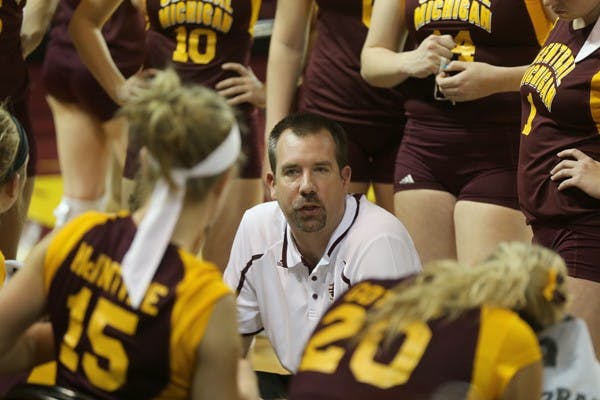 After submitting a Freedom of Information Act Request to Central Michigan University, Central Michigan Life will be granted the personnel file of Head Volleyball Coach Erik Olson by the end of the month.
The Freedom of Information Office is working to obtain the file and will review it once it has been received. CMU requested a 10-business day extension of time.
A response will be due on or before Oct. 28 and "may include a request for prepayment or a good faith deposit based on estimate of costs."
Assistant General Counsel Mary Roy delivered the information to Central Michigan Life in a letter at the end of the initial five-day response period Wednesday.
Olson was placed on a paid leave of absence on Oct. 6 due to undisclosed reasons. He is 161-183 since being hired in 2004.
At least six players have left the program in the past three years: Kylie Copple (Portland State), Kristen Reenders, Nicole Czehowski, Melissa Fuchs (Houston Baptist), Jordan Timmer (George Washington) and Andrea Gothard (Michigan State).
Central Michigan Life has reached out to former players regarding Olson but has not received a response. Players on the current team have declined to comment on the situation.
Assistant coaches Theresa Beeckman, Adam Rollman and Kelly Maxwell have taken over the program in Olson's absence. The coaching staff is 2-0 after home wins against Ball State and Toledo this past weekend. The Chippewas travel to Miami (Ohio) on Thursday and Bowling Green on Friday.
Share:
---