Strong pitching leads baseball past Missouri State
---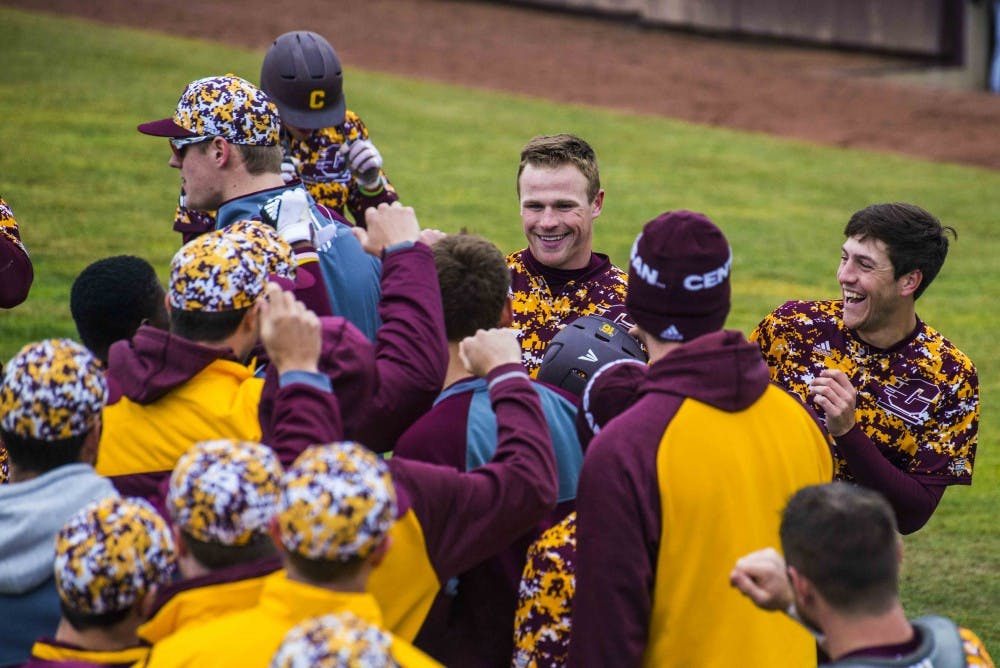 The Central Michigan baseball team picked up the win in the final game of the weekend series against Missouri State, 7-4 Sunday at Theunissen Stadium.
The Chippewas led 7-1 heading into the ninth inning when the Bears made things interesting. MSU scored three runs in the ninth before junior relief pitcher Colton Bradley got the final out to give the Chippewas the win.
CMU improved to 10-13 on the season with the victory.
"That was a top-20 club at one point, and we feel really good how we finished the weekend out," said head coach Steve.
The Chippewas started the day with a two-run home run by junior Daniel Jipping in the first inning to give them an early 2-0 lead over the Bears.
"We always like to strike early and often," Jaksa said. "Jipping had a really good at bat and hit one to the scoreboard for him and it gave us a two spot right away."
CMU would add four more runs in the second inning led by a two-RBI double by sophomore Jason Sullivan to give the Chippewas a 6-0 Lead. An RBI double by sophomore Dazon Cole to push the lead to 7-1 in the seventh.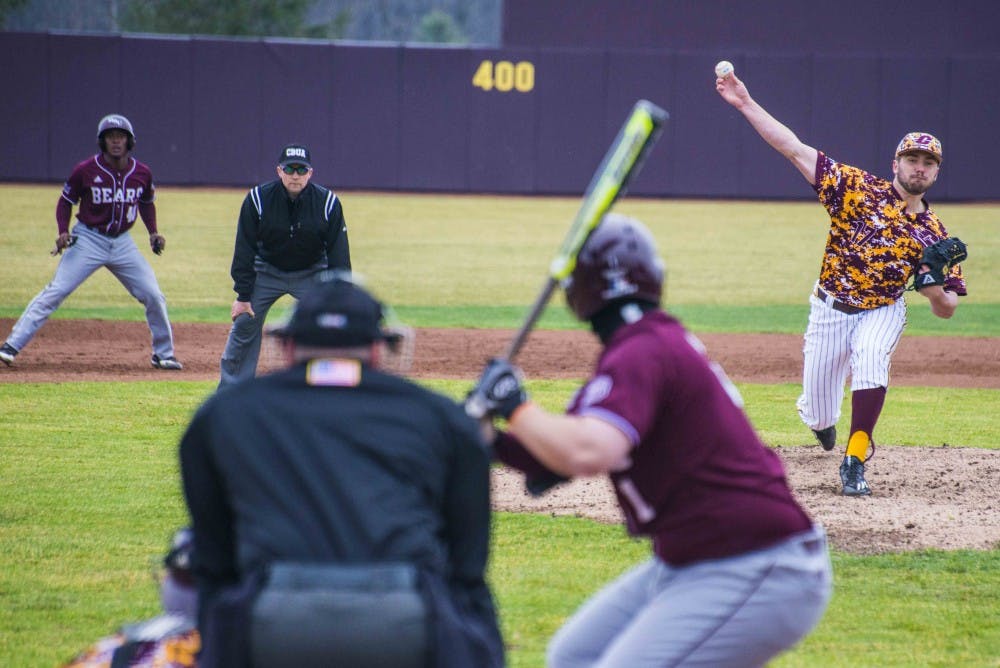 Sophomore pitcher Pat Leatherman picked up the win going five innings with no earned runs and six strikeouts.
"It was a real good start and he's getting back to where he was previously," Jaksa said.
Sophomore pitcher Michael Brettell came in for relief for three innings and struck out four batters.
"I am really proud of the way we pitched," Jaksa said. "It was unfortunate the three runs. I felt our pitching deserved better than the three runs in the ninth."
The Chippewas offense was led by Cole who recorded three hits. Jipping and Sullivan also had a solid day at the plate, picking up two hits each.
The Chippewas are back in action at 4 pm. Wednesday, March 29 against Michigan in Ann Arbor.
Share:
---