Baseball losses pitching duel, 3-2 to Bowling Green
---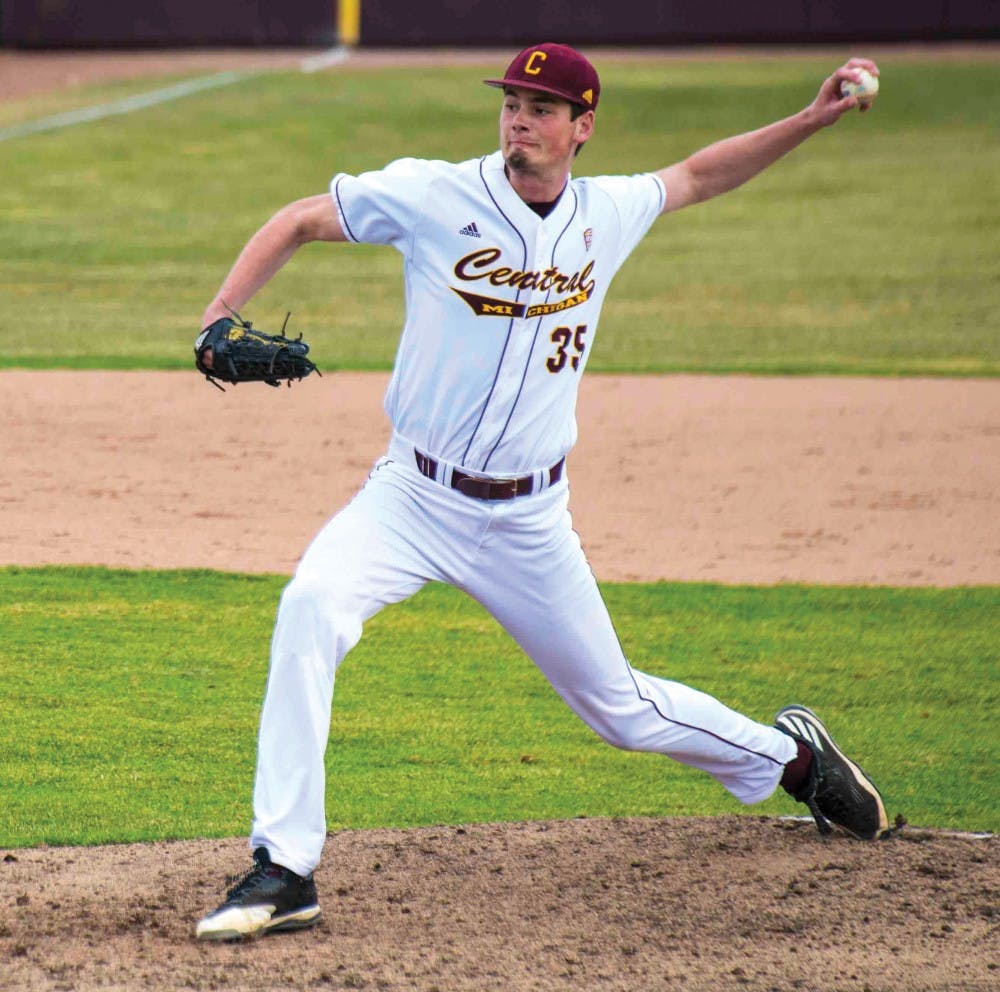 In a game that turned into a pitcher's duel Central Michigan baseball came up short falling 3-2 to Bowling Green State University.
"It was a tough loss across the board for us" Head coach Steve Jaksa said.
The loss moves the team's record to 20-18 on the season and 9-2 in the Mid-American Conference, where they still sit in first place in the MAC West Division.
Freshman Tyler Hankins had the start for the Chippewas. Hankins took the loss despite having a quality start going six and a third innings, giving up three earned runs and striking out two batters.
"He threw well for us today and did a good job keeping us in the game" Jaksa said.
Freshman Zach Kohn came in relief for the last inning and two thirds giving up zero runs on one hit.
"I am proud of the way our pitchers pitched in the game today" Jaksa said.
After two innings of scoreless baseball, Bowling Green scored the game's first run with a RBI single.
Bowling Green would extend the lead to 3-0 in the fourth with a two run double.
The Chippewas would cut the lead to one in the seventh scoring two runs. Senior Alex Borglin drove in one with an RBI single. Sophomore Daniel Robinson drove in the other run with an RBI single.
The Chippewas offense was led by sophomore Daniel Robinson. Robinson was the only Chippewa with multiple hits on the day, finishing with two singles and added a RBI on the day.
Central Michigan looks to take the series finale tomorrow to win the weekend series. The team returns to the diamond at 1 pm. On Sunday against Bowling Green.
Share:
---