Cross country faces touch competition in Louisville
---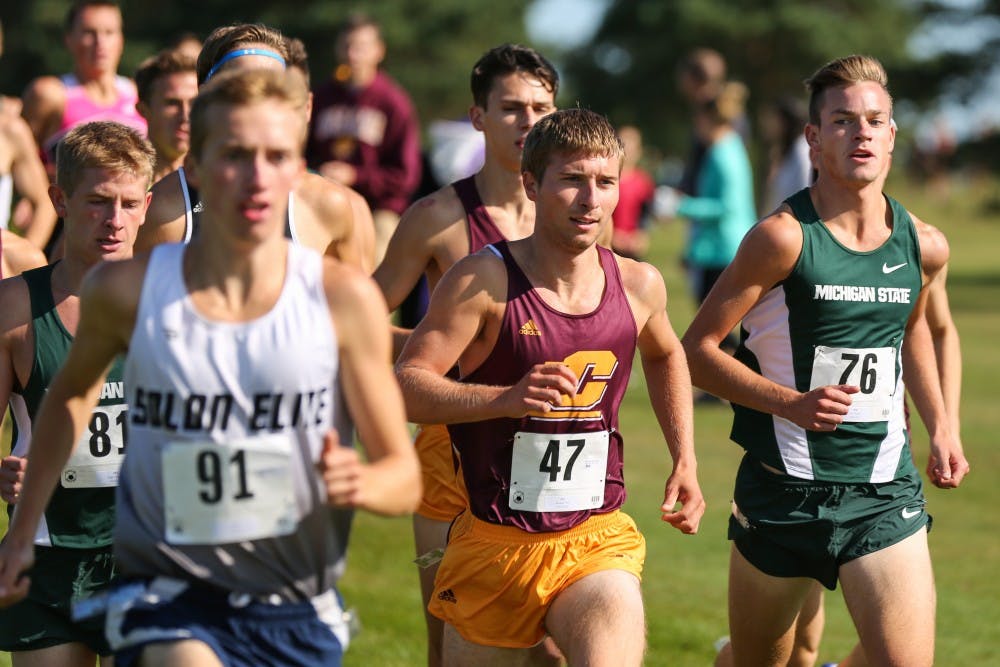 In a meet filled with tough competition, the Central Michigan cross country team failed to have any finishers in the top forty.
The men's team finished 16th of 30, while the women finished 23rd of 37.
Men's head coach Matt Kaczor said at the beginning of the year that this would be the team's toughest test, but that it's "still all about the times, not about finishes."
The men's top finisher in the 8k went to freshman Logan Kleam, who finished 53rd of 262 with 24:38.31, a minute better than his previous best finish of 25:38.30 last meet at Michigan State.
Sophomores Mark Beckmann (25:13.40) and Luke Anderson (25:14.31) weren't too far behind, finishing 114th and 117th.
Freshman Conor Naughton (25:20.53) finished 126th while posting his best time of the season, almost a minute faster than last meet at MSU.
One of the top performers all season, sophomore Bransen Stimpfel (25:33.48) finished 145th. He was the fifth Chip to finish after being one of the top two finishers in both of CMU's first two meets, though his time was 12 seconds faster than at MSU.
The top CMU finisher of the night overall was junior Megan O'Neil (17:16.43), who took 45th of 328 in the women's 5k.
Senior Taylor Aguillon (18:00.49), who'd previously held tight to O'Neil in MSU's 6k and the season-opening Jeff Drenth Invitation at CMU, finished 108th. This was almost 40 seasons slower than her second-place finish at the Jeff Drenth Invite on September 1.
Fellow senior Hannah Davis (18:07.03) was the only other women's Chip in the top 150, finishing 123rd.
CMU's next meet will be the Oakland Dual Meet in Rochester, MI on October 6, kicking off at 4 p.m.
Oakland will be the final meet until the Chips return to Louisville for the Pre-National Invite on October 14.
Share:
---