Field hockey drops fourth straight game
---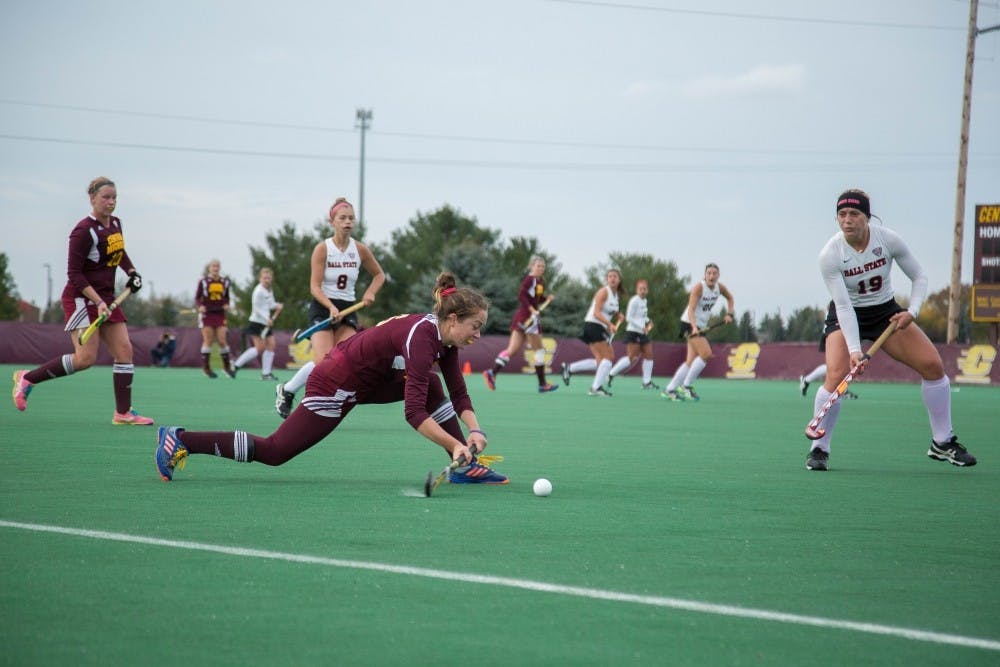 The offense struggled once again as the Central Michigan field hockey team failed to register a shot in their 6-0 loss to No. 21 American.
CMU only took two shots at their tournament in East Lansing this weekend.
"We had our opportunities and we didn't capitalize on them," head coach Molly Pelowski said. "We have to be more confident on the offensive end."
The Chippewas found themselves down 2-0 in the first half when American scored twice in less than two minutes.
The Chippewas allowed four goals from 21 shots in the second half.
"Our preparation is going to change," Pelowski said. "We are a good team and we really haven't showed that yet. I am going to stick with my girls and stay positive."
CMU visits Indiana on Thursday, Sept. 8. They return home to take on St. Louis on Sunday, Sept. 10.
Share:
---