Football Notebook: Hessbrook sustains head injury, Crouch to wear No. 21, Ostman named finalist for national award
---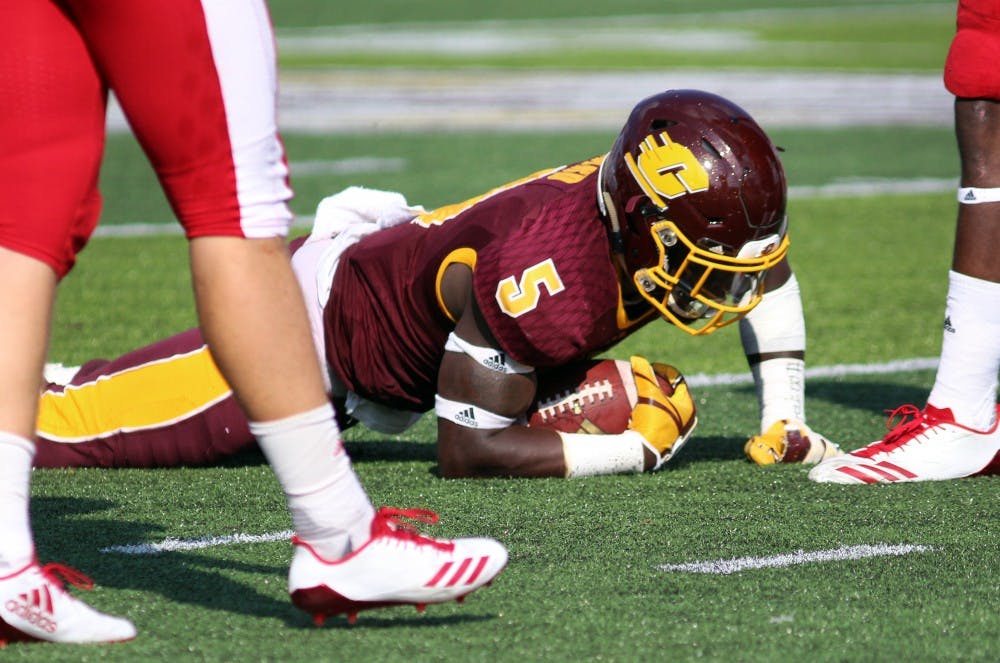 Following back-to-back losses, the Central Michigan football team will once again have its hands full when it travels to play Boston College this Saturday.
Ahead of CMU's (2-2, 0-1 Mid-American Conference) match-up with the Eagles (1 p.m.) in Chestnut Hill, Massachusetts, here are the top story lines this week in practice.
Hessbrook Sustains Head Injury
Just as it seemed things couldn't get any worse for the Chippewas in terms of injured passing targets, junior tight end Logan Hessbrook was diagnosed with a concussion following last week's game against Miami (Ohio), according to head coach John Bonamego.
Bonamego said Hessbrook got the injury sometime during the Chippewas' 31-14 defeat to the RedHawks and thinks he is still a week away from returning to the field.
"We're not sure exactly where it happened," Bonamego said. "He came in and fought all day with the symptoms, which happens a lot of time. He's probably got at least another week."
The Ithaca native replaced senior tight end Tyler Conklin in the starting lineup after Conklin underwent foot surgery in early August. Hessbrook was fifth on the team with 10 catches for 132 yards and one touchdown.
Bonamego added that Conklin is still working on returning this season. Senior wide receiver Corey Willis is also working to return after breaking his hand during the team's victory at Kansas on Sept. 9.
Crouch to Wear No. 21
Senior tight end Zach Crouch will wear the No. 21 Derrick Nash legacy jersey this Saturday, according to Bonamego.
Crouch, a 6-foot-5, 238-pounder from Lowell will most likely replace Hessbrook in the starting lineup as the two battled in training camp once Conklin went down.
Crouch played in ten games last season and started in four. He has caught a total of seven passes for 128 yards in his career.
Ostman Named Finalist for National Award
Senior defensive end Joe Ostman was announced as a semifinalist for the Williami V. Campbell Trophy, which recognizes an individual as the best football scholar-athlete in the nation.
Ostman is the third Chippewa in the 60-year history of the award to be named a semifinalist. Cooper Rush last season and tight end Bob Stebbins (1987) were the others.
Bonamego said he couldn't be more proud of Ostman's determination on the field and in the classroom.
"It's a great honor to be recognized and to be one of the semifinalist," Bonamego told CMU athletics. "It shows that, truly, you can accomplish anything here at Central Michigan. To excel at an extremely high level both academically and on the football field is an incredible accomplishment. I'm very proud of Joe and hopefully, we'll have other guys in the future who qualify."
Ostman, from Mackinaw City, is one of 181 semifinalists. The National Football Foundation and College Hall of Fame will announce 12 to 14 finalists on Nov. 1. Each finalist receives an $18,000 postgraduate scholarship as a member of the NFF National Scholarship Athlete Class.
Share:
---