DII Hockey falls in season opener
---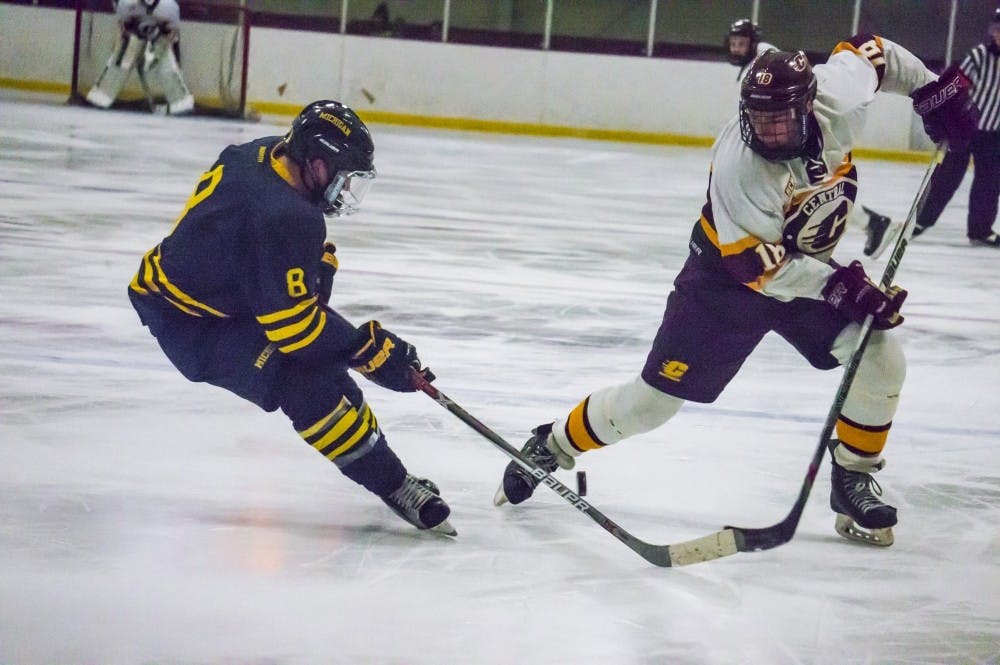 In the first game of the Central Michigan Division II men's hockey team's 2017 season, the Chippewas lost to Lawrence Tech University, 9-4.
This game served as the regular season opener for the Chippewa's after the first game on Friday was cancelled.
CMU's CJ Myers had a breakaway shot and scored the first goal of the season at the 14-minute mark of the first period.
Near the end of the first period CMU fought in their zone and resulted in a power play opportunity for Lawrence Tech.
Lawrence Tech's Dylan Smith scored twice 16 seconds after his first goal to take the lead with three minutes left in the first period.
Lawrence Tech was not done scoring yet. Gabe Bettley poked the puck between the legs of Schwanke to end the first period 3-1 in favor of the Blue Devils.
The second period started as Jason Drummy hit the back of the net and scored in the first 9 seconds to make the score 4-1. Lawrence Tech had all the control until Jake Turowski scored with 14 minutes left in the second to make the score 4-2.
Then helped Central get there grove back as Turowski made it 4-3 with a wrist shot to the top right of the net right under the crossbar. Turowski would end the game with two goals.
The second period ended with the Blue Devils leading 6-3 after a Dillion Tierney goal with six minutes left and a Heier goal with five minutes left.
Lawernce Tech got some insurance goals in the third period and the Chippewas scored a consolation goal. CMU will play Adrain College next weekend for a home and home series.
Share:
---