Locally-owned Halloween Central going out of business
---
After 10 years of being one of three competing Halloween stores in Mount Pleasant, locally-owned Halloween Central is in its last season of business.
According to owner and Mount Pleasant native Jon Joslin, the store will be closing its doors for the last time due to overwhelming competition with online retail stores.
"It's becoming harder and harder to compete in the online world," Joslin said. "So much of the market has disappeared to places like Amazon, and other big online markets like that."
Halloween Central will close officially on Friday, Nov. 3. Until then, they will have a liquidation sale on all items in the store. All costumes are 25 percent off, accessories are 10 percent off, shoes are 50 percent off and decorations are 40 percent off. In the three days following Halloween, everything in the store will be 50 percent off until the store's closing.
At the end of last year, Joslin and his wife decided 2017 would be their final year open. Both have separate full-time jobs, and originally opened Halloween Central for fun, Joslin said.
The store's Facebook page advertises, "We have over 500 styles for men, over 750 styles for women, and over 90 styles in plus size."
The store has a wide-range of costumes for all ages, although supplies are limited as more customers buy out their remaining costumes.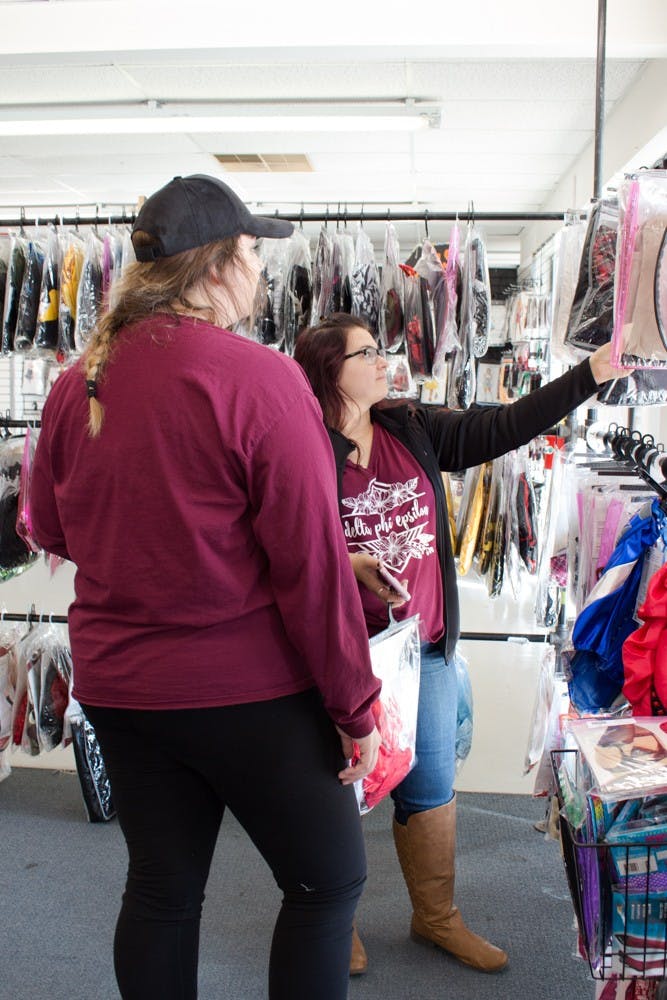 Most customers were unaware of the upcoming closure of Halloween Central before visiting the store. While there were huge signs of a liquidation sale plastered in front of the store, Halloween Central did not put any announcements online of its closing, nor did they make any announcements to customers.
Grand Rapids junior Addison Jarecki came to the store on the Friday before Halloween in search of a last minute costume.
"I usually make my own costumes every year," she said. "I only came here because this place is on sale. Everywhere else is super expensive."
Many students choose not to buy more expensive Halloween costumes, instead looking online every year for inspiration.
"I actually just improvise mine every year," said Waterford senior Kaley Bates, who came to Halloween Central in search for a police costume. "I usually just browse online for costumes or look up do-it-yourself ideas."
The sale did indeed attract many customers, with a line to the register stretched to the back of the store on the weekend before Halloween. Although most customers had no idea Halloween Central was going out of business, and had only come for the low prices.
Share:
---