Division III hockey dominates Western Michigan 19-0, completes weekend sweep
---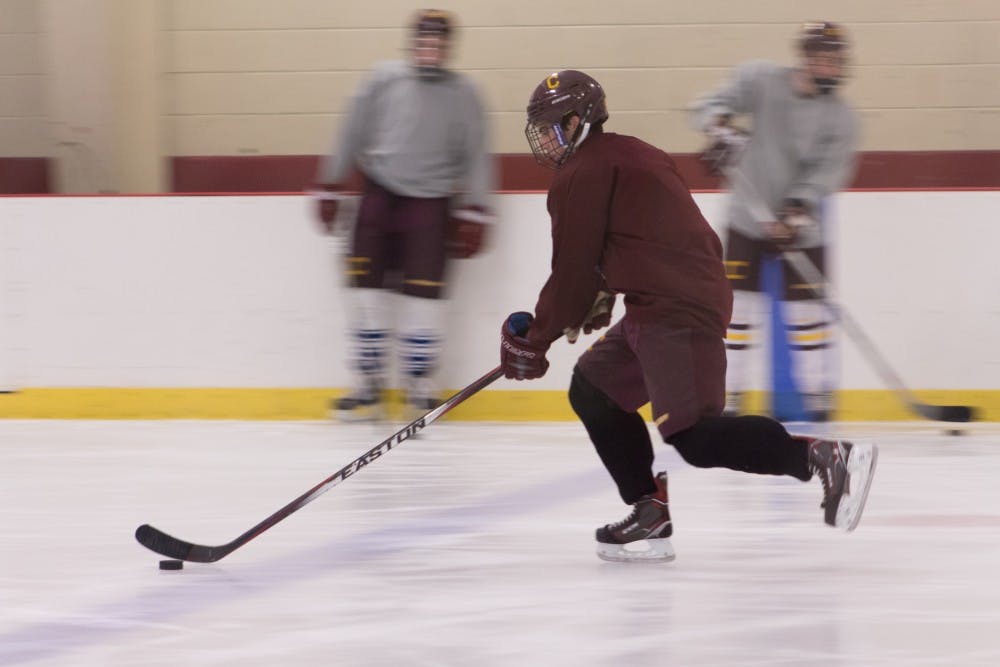 Central Michigan Division III hockey could do no wrong over the weekend as the Chippewas swept Western Michigan, culminating with a dominating 19-0 victory Saturday night at the Isabella County Ice Arena.
CMU improves to 15-4 on the season with a five-game win streak in hand. The Chippewas rank fifth in the American Collegiate Hockey Association, while the Broncos have lost nine straight games.
The Chippewas made it a point of emphasis to come into this game with energy and they did just that.
CMU senior forward Jason Pischke assisted sophomore forward Shane Agnello as he scored within the first two minutes of the game and the offensive attack continued from there.
In less than two minutes after the first goal, CMU freshman forward Philip Fazio would be unassisted when he got the puck in the back of the net and secured the second goal for the Chippewas.
"Today we started out real fast, way faster than yesterday," said junior forward Dalton Sutherland. "We bounced back, came out on the ice today and took care of business."
The Chippewas weren't messing around as they continued the offensive assault scoring two more in the first period, putting them up 4-0 on the Broncos.
CMU nearly doubled its total in the second period and led 12-0 heading into the third.
Momentum carried into the final period as the Chippewas scored eight more goals and set a new season high with 19.
The game included a couple of firsts for the team, with CMU freshman forward Jake Schott securing his first collegiate hockey goal. Freshman goalie Colin Smith made his collegiate debut and finished with the shutout.
Head coach James Cadzow was happy to see the team play as "their true selves" against WMU.
"We have so much talent," Cadzow said. "(Yet) we are our own worst enemy. When we don't play like we did in the first game, and we're unselfish, we play together, we are unstoppable."
The next game for the Chippewas will be against the University of Michigan-Flint at 8 p.m. Friday, Nov. 17 at the Crystal Fieldhouse Ice Arena.
Cadzow said the team won't change a thing.
"We will go in with three days of hard work and rest and then come out and take care of business," Cadzow said. "It's a conference game, so we'll focus up, preach the process and play our game just like we always do."
Share:
---