Junior reliever Dazon Cole earns 'shocking' first save for CMU
---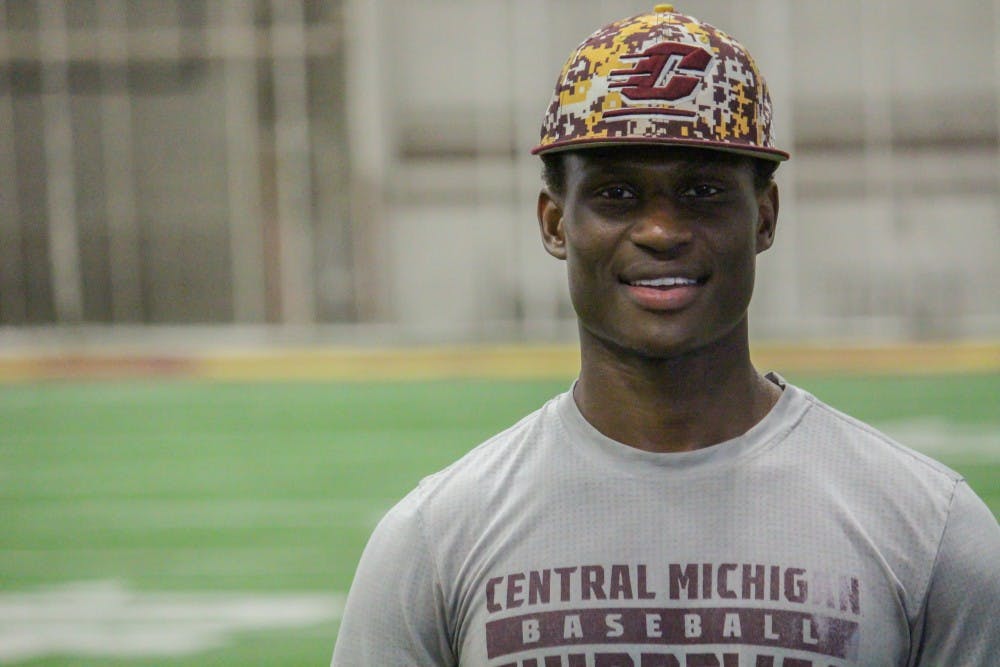 When Dazon Cole arrived at Central Michigan, he never expected to pitch out of the bullpen.
During Opening Weekend 2018, the junior right-handed pitcher earned his first career save in a 10-8 victory against Stephen F. Austin on Feb. 18.
With two outs in the bottom of the ninth inning, senior right-hander Colton Bradley pitched four-straight walks with two outs, calling Cole's name out of the bullpen. He got the final out to preserve the win and pick up the save.
"It was different," Cole said. "I never thought I would be in the bullpen, so it was dope to come in and get that save."
In the 2017 season, the 5-foot-10, 177-pound exercise science major threw 79 innings in 16 games, of which all were starts. Since his move to the bullpen was announced, Cole only saw himself as a long relief pitcher.
CMU head coach Steve Jaksa clearly had other plans on display against the Lumberjacks.
"I didn't think (my first save) would come this early and I didn't expect it to," Cole said. "I thought I was just going to be a normal reliever, so to come in and closing was shocking."
Cole allowed just six hits over seven scoreless innings in a 15-0 win over Toledo on May 14 last season, which was his best outing of the campaign. Throughout the 2017 season, the righty owned a 3-7 record with a 5.94 earned run average.
"There's no difference between starting and relieving," Cole said. "It's all about getting the ball when I can get it and going out there to pitch."
Jaksa was pleased with Cole's ability to earn a save, but also liked seeing Chase Rollin get his first hit, Jordan Patty stepping on the diamond for the first time and Cam Brown racking up his first win.
"As a coach, I try to make sure I try to share with them that I enjoy all the first times," Jaksa said. "It's good for those individuals, but the important part is that they help the team win."
On. Feb. 16, two days prior to his first save, Cole got his first taste of the bullpen in a tie game against Texas-Rio Grande Valley in the ninth inning.
Continuing to pitch in extra innings, Cole allowed a 10th inning walk-off single with two outs to UTRGV sophomore outfielder Elijah Alexander, which earned Cole the loss.
"It all comes down to how quick you can move past a loss," Jaksa said. "I asked him how he felt the next day to make sure his attitude was good because there's always a good chance we need him."
Cole agreed, saying, "it's all mental."
Share:
---