Keno Davis says Western Michigan rivalry makes 'no difference' after loss
---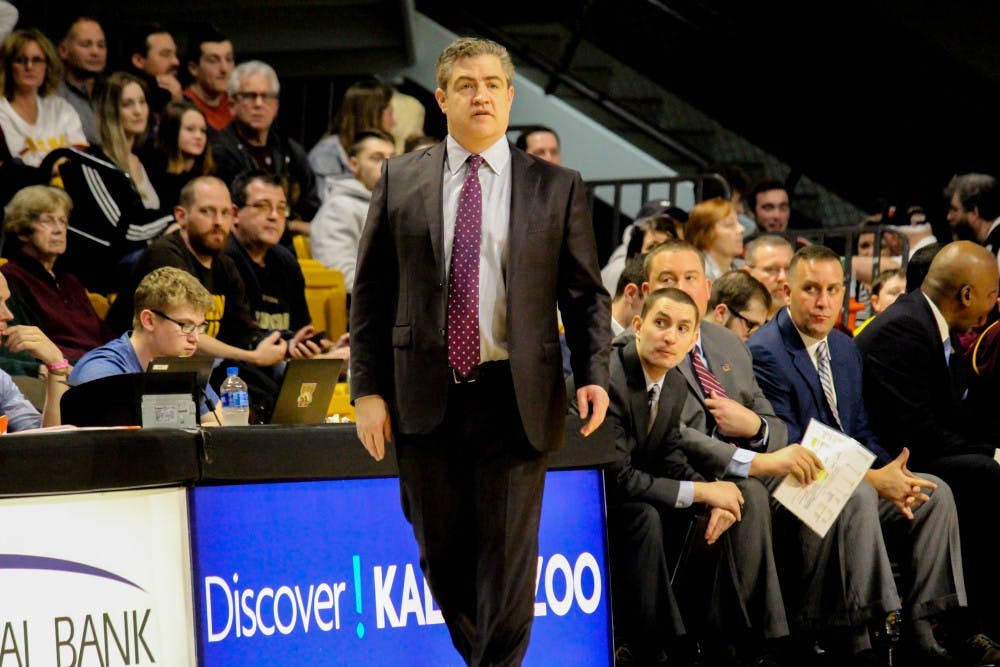 In the eyes of Central Michigan men's basketball head coach Keno Davis, the apparent rivalry with Western Michigan is actually non-existent.
"There's no difference in who we played," Davis said. "If we had beat them, it doesn't mean any more to our program other than having one more win."
The Chippewas (16-12, 5-10 Mid-American Conference) made a two-hour trip to Kalamazoo to battle with Western Michigan (16-12, 8-7 MAC) on Feb. 20 at University Arena.
CMU lost in overtime on a last-second miss by sophomore guard Kevin McKay, falling 83-81.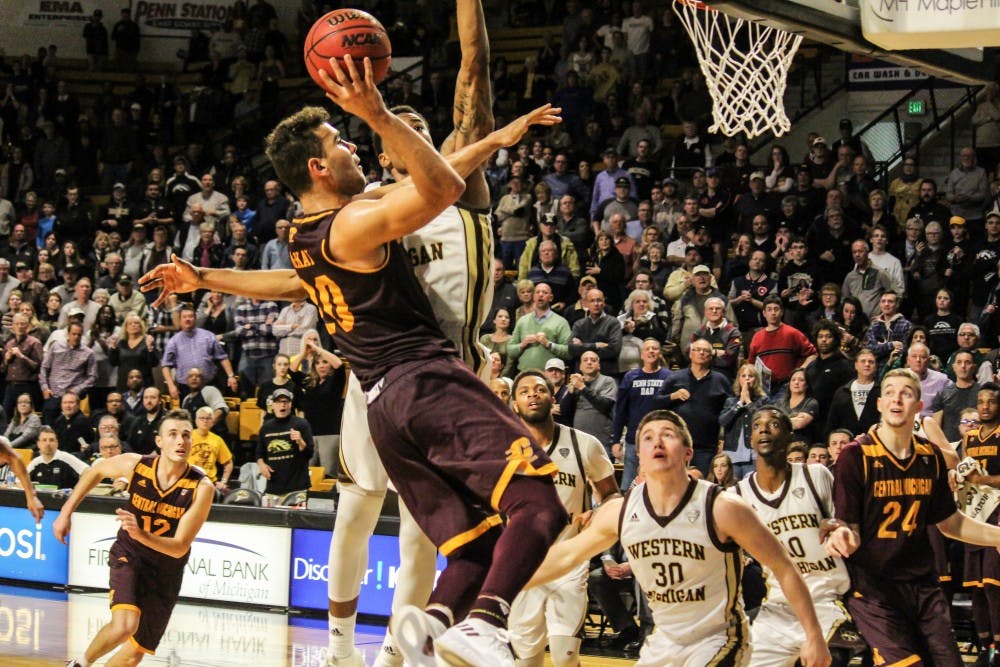 "Had we won or lost the game, in the big scheme of things, that one game isn't that important," Davis said.
Davis said a few key aspects of CMU's game against the Broncos are in-state players knowing others and recruiting. Even then, it is not that big of a deal to the sixth-year CMU coach.
"It's only important because our in-state players know other players on (WMU)," Davis said. "It might be a little important in recruiting, but we aren't getting or losing players on if we win or lose that game.
"There's that rivalry game to the fans, but that doesn't mean you can't respect each other."
In CMU's in-state games this season, the team is 0-3, losing twice to Eastern Michigan and once to WMU. The Chippewas fell to the Eagles 79-74 on the road on Jan. 9 and 72-67 on Feb. 17 at McGuirk Arena.
"It's nothing we talk about," Davis said. "All three of those games went down to the wire. There will be other seasons where we are 3-0 and 4-0, but that doesn't mean we are any better of a team."
The most important things to Davis are the MAC West Division, championships and the NCAA Tournament. So far, the Chippewas have never made it to the NCAA Tournament under Davis.
"It's not going to be about winning certain games with in-state opponents," Davis said. "There are more important things."
Davis' last postseason tournament was in the 2015-16 season, taking CMU to the College Insider Tournament (CIT), which the Chippewas were knocked out in the first round.
CMU has a rematch against the Broncos at 7 p.m. on March 2 at McGuirk Arena, but Davis only spoke with his team about it for a few moments.
"We talked about playing (WMU) for 30 seconds in the locker room saying we are going to get another opportunity, but it's on to playing Toledo," Davis said.
Davis has been the head man of the basketball team at CMU since 2012. His contract lasts through the 2019-20 season.
Share:
---