Guevara puts focus on MAC Tournament after CMU shooting
---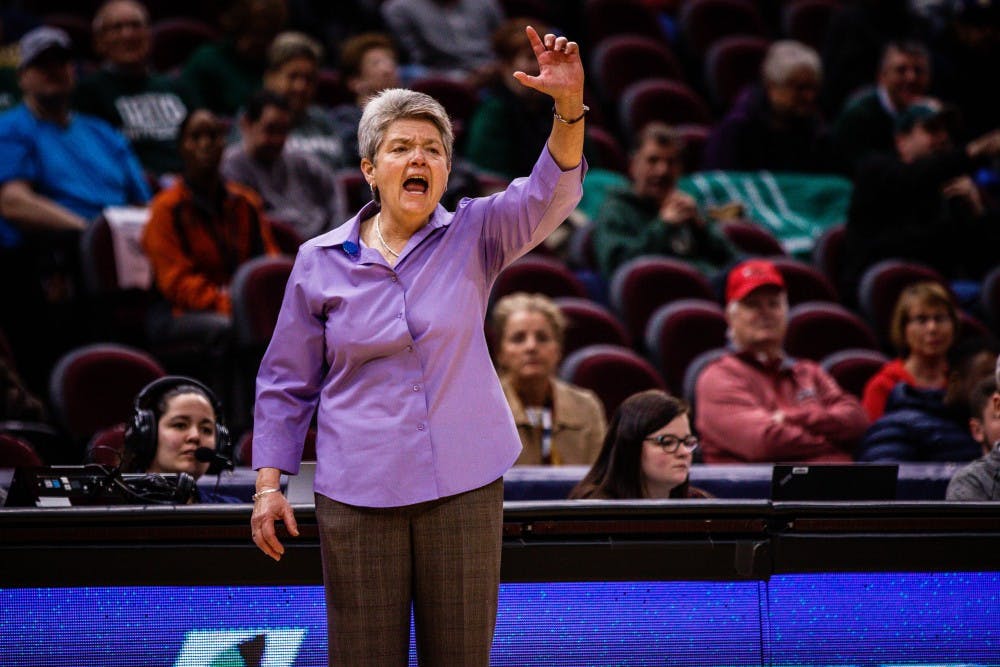 Just after midnight on March 3, Central Michigan University 19-year-old sophomore James Eric Davis Jr. was caught and put in custody after being suspected of shooting his parents in Campbell Hall on March 2.
Four days later, the Central Michigan women's basketball, coached by Sue Guevara, have moved on from the tragic incident on campus in order to stay focused on the Mid-American Conference Tournament.
"What happened on campus last week was last week," Guevara said. "We felt terrible for everything that happened, especially for the family."
When planning to get ready for its MAC Tournament quarterfinal game against Eastern Michigan, Guevara's mind was not on the shooter or his dead parents.
"That (situation) was not even a thought," Guevara said. "Not even a thought."
The Chippewas earned a 67-64 win over EMU on March 7 at Quicken Loans Arena in Cleveland. Senior forward Tinara Moore, who sat out part of the second quarter with a knee injury, led the way with 17 points and eight rebounds.
"It's March," Guevara said. "It's survive and advance. Eastern Michigan gave us everything we almost didn't handle. I'm just glad this one is over and we can rest."
Davis did not enter a plea during his arraignment on March 6 inside Isabella County Trail Court. He is still being held at McLaren Central Michigan hospital for medical treatment.
The hunt for Davis took 15 hours and involved more than 100 officers. He was seen passing through town by a person on a train and put in custody around 12:10 a.m.
Share:
---