Parkland sophomore tweets condolences to CMU
---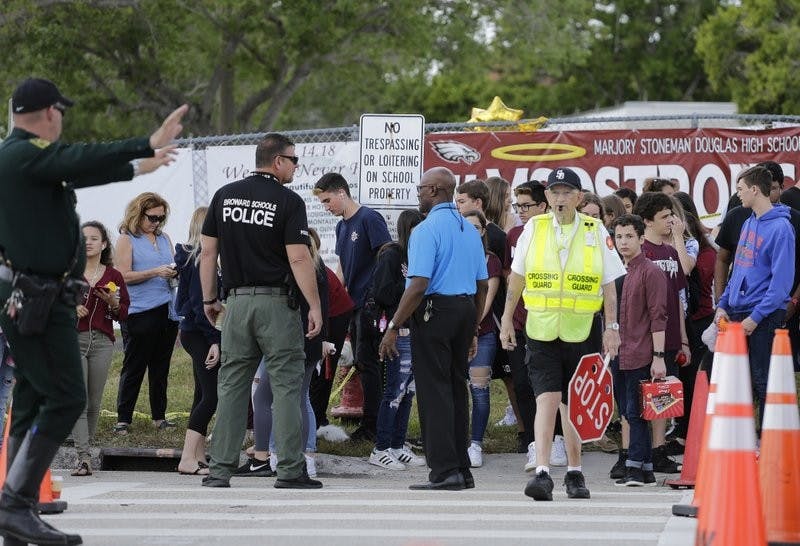 "Parkland is with you."
These were the words tweeted to a grieving Central Michigan University on March 2 by Sophia Bly, a sophomore at Marjory Stoneman Douglas High School in Parkland, Florida.
If anyone understands what it's like to experience gun violence in an educational environment, it's Bly. On Feb. 14, a total of 17 people were killed at her high school, sparking a national conversation about gun control and school shootings. Bly was standing outside when the Parkland shooting began, and said she survived because she ran into a nearby classroom to hide.
Most Central Michigan University's students had little in common with Bly's experience until March 2 when fatal shots were fired on CMU's campus, killing two.
Although the two shootings occurred in starkly different scenarios, the two school's now share a tragic bond, inspiring Bly to tweet her support for CMU.
Bly's tweet read: @lgbtlouies: central michigan university, as a parkland student i'm here for you. i'm so sorry all of you are going this. parkland is with you.
Central Michigan Life has been in communication with Bly via Twitter direct message. This is what she said:
CM Life: What inspired you to tweet about the CMU shooting?
Bly: I just thought about myself and my school. I thought of how scared we were and how I wished I had seen people telling me everything was going to be okay, even if they didn't know. It's important for me to help others and, unfortunately experiencing something similar, I felt it was necessary for me to say my condolences.
Why is it important for you to help others?
Because I know how hard healing can be. And I know without support and love, we would have a million more bad people in this world. I know how scared everyone must be during this, and I feel like me - a survivor of a school shooting - should try to help as much as I can.
Can I ask if these events have triggered any feelings of anxiety or certain emotions in you?
Seeing where I (ran during the shooting) is triggering. I haven't walked past there, but looking over there gives me major anxiety. Thinking back on the moments and thinking how the gunshots I heard could have been the ones that killed my classmates/teacher - that breaks my heart. It's hard to go back and sleep at night, but I know I have to get through this and get stronger.
What would you like to say to the students of CMU?
Everything is going to be OK. Things will be scary when you first go back. Anxiety will probably be high. But with friends and families, everything will be OK. Healing takes a while. You all have support from Parkland and hundreds elsewhere.
Share:
---