Obama to sign $500 billion farm bill at MSU Friday
---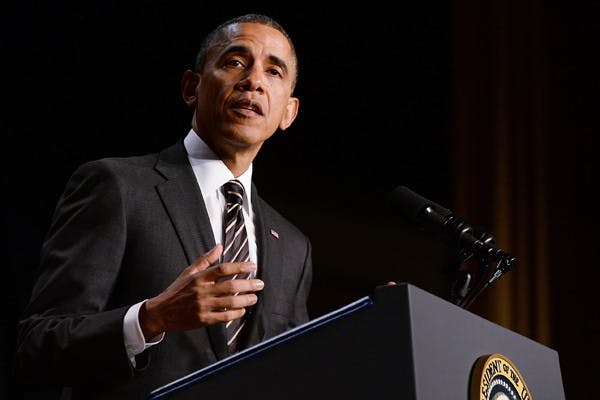 President Barack Obama will sign the long-contested farm bill, which provides assistance to farmers and funds food stamps, Friday during his visit to Michigan State University.
"The President will see firsthand the research that institutions like MSU are doing to create jobs and drive innovation that benefits farmers, ranchers, our rural communities and our nation as a whole," the White House said in a news release.
Obama is scheduled to sign the bill and give remarks related to it and the bill's impact on the economy during this afternoon's event at MSU's Mary Anne McPhail Equine Performance Center.
The U.S. Senate passed the $500 billion bill, authored by Sen. Debbie Stabenow, D-Mich., in a 68-32 vote last week.
"The Farm Bill is a rare example of a major bipartisan jobs bill and a bipartisan deficit reduction bill," said Stabenow, the chairwoman of the Senate agriculture committee.
The bill had been a politically contentious issues for months, as congressional Democrats and Republicans argued over food stamp cuts.
They reached a compromise in which food stamps would take about a 1 percent cut over five years. That figure came as a disappointment to many conservative Republicans who hoped for steeper cuts and also upset liberal Democrats who see the cut as too steep during a time of economic recovery.
This is Obama's first stop in Michigan since December 2012.
Share:
---