VIDEO: MAC conducting investigation into report of handshake refusal by CMU football players
---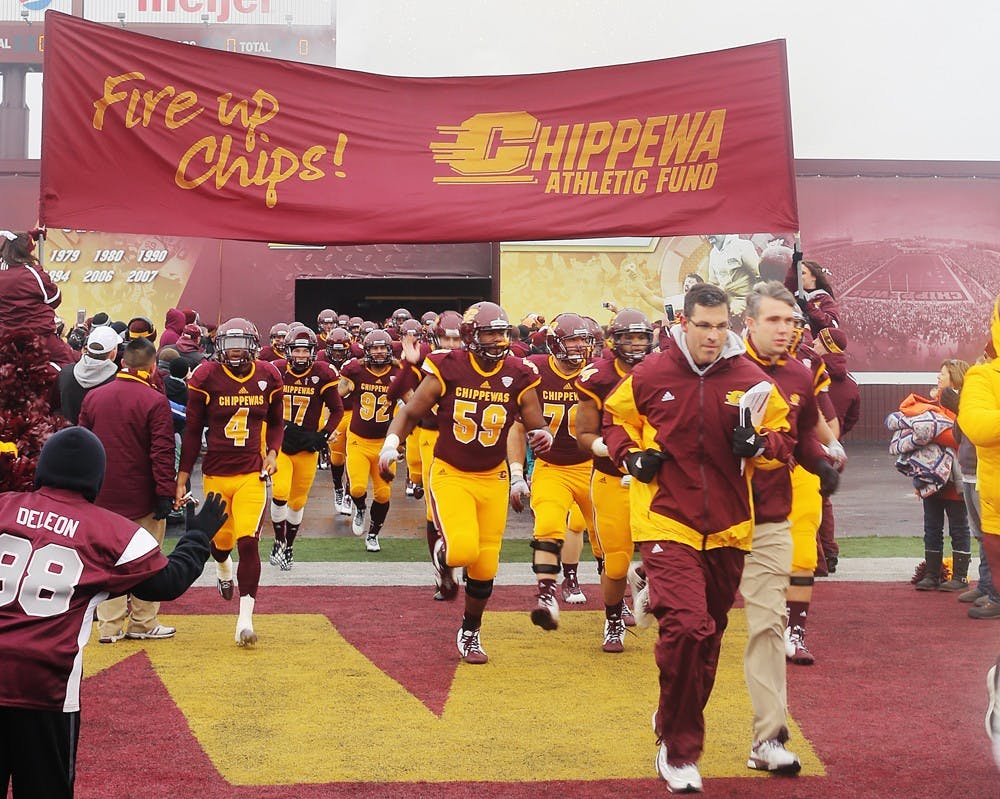 Mid-American Conference officials are conducting an investigation into an incident regarding captains of the Central Michigan University football team refusing to shake hands with members of the Western Michigan University football team before the Chippewas' 32-20 loss at Kelly/Shorts Stadium on Saturday.
"We are currently gathering information from both schools and will have an update soon," said MAC spokesman Ken Mather.

Head coach P.J. Fleck and Western's captains told media that the Chippewas' captains refused to shake their hands after the opening coin toss.
CMU Athletic Communications director Rob Wyman said the program is "aware of the situation" and will have an update soon.
Fleck told The Kalamazoo Gazette the Chippewas walked away from the Western players. Fleck also said he did not bring the issue to CMU Head Coach Dan Enos after the game.
"We got class and we were trying to shake hands with them, but they didn't want to do that," said Western's corner back Donald Celisar. "I guess they're being Central, I guess. That's all I can say."
Celisar was named the MAC Player of the Week after recording six takedowns and four pass breakups in WMU's win.
Earlier this month, players on the University of Maryland football team refused to shake hands with Penn State players before their game. UM's program and head coach were reprimanded by the Big 10 following a skirmish between the two teams that day.
Click here for Fox 17's video footage of Saturday's incident:
Share:
---