Board of Trustees to meet Thursday
---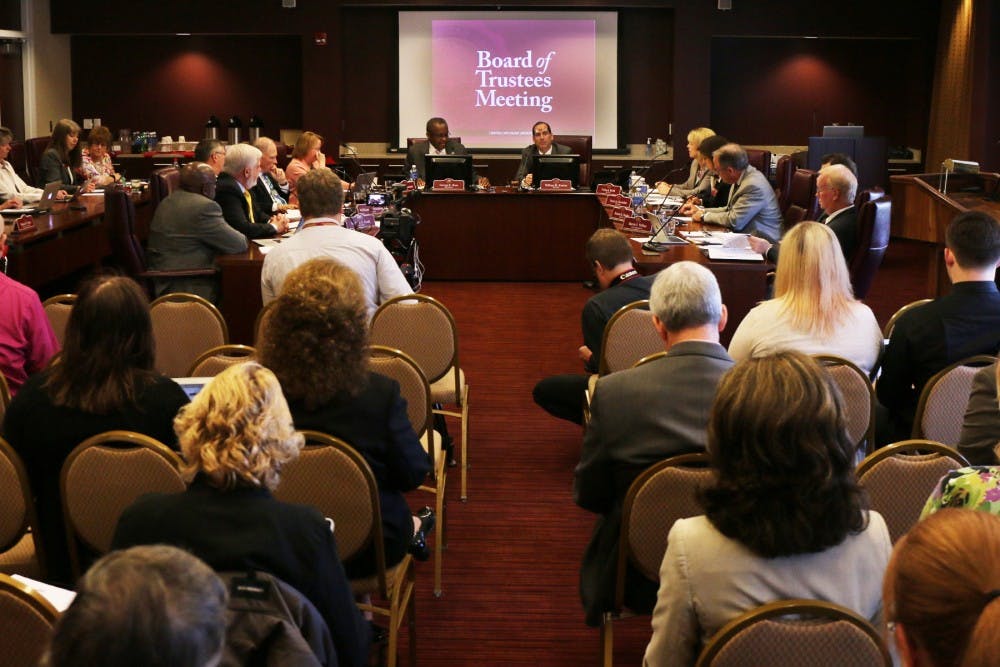 An evaluation of President George Ross will be explained at this Thursday's Board of Trustees meeting.
The board consists of eight members appointment by Michigan's governor with the consent of the State Senate and authority through the Michigan's constitution. Board members govern the business, finances and affairs of CMU.
Its formal meeting will begin at 9:30 a.m. on Sept. 17 in the President's Conference Room. There will be time for public comment during the meeting.
Trustees will explain the process of evaluating the president, which is done every year, and more extensively every three years. Ross will go through the more extensive review this year.
During the meeting, trustees will provide an update on the university's ongoing capital projects. Ross will present a report of CMU's priorities and information from the 2014-15 year which relates to that. Categories include how CMU is doing in relation to student success, research, faculty and staff and various community partnerships.
A presentation by Plante Moran, the university's external auditing firm, will be about last year's university financial statement. Implementation of a new Governmental Accounting Standards will require the university to record the unfunded pension liability, which is estimated at $93.4 million, according to a university press release. This liability will result in a direct reduction of CMU's unrestricted net assets.
Share:
---