City gives final approval to demolish Todd's Party Store for student housing
---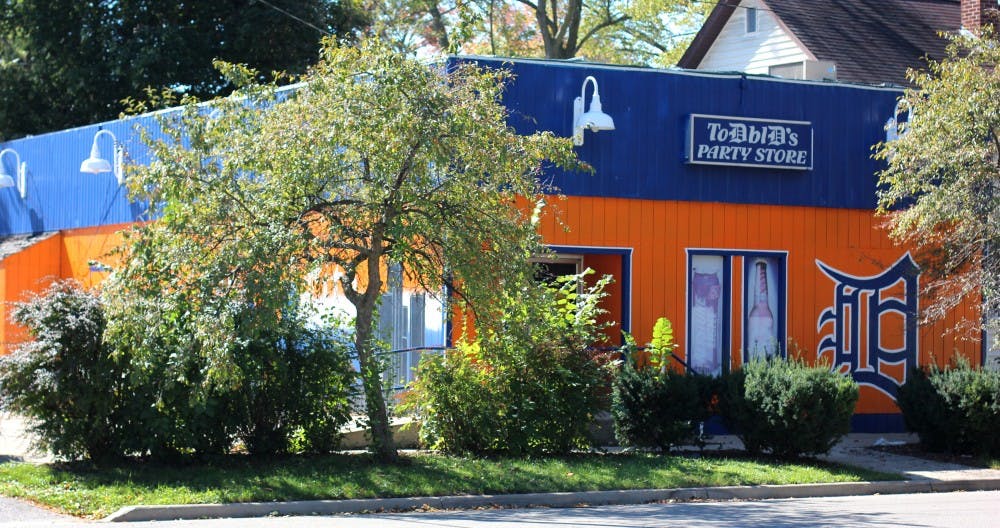 Developers who will turn Todd's Party Store into new student housing were given permission to move forward Thursday.
Joe Olivieri wants to demolish the vacant beer and wine depot at 104 E. May St. and turn it into a five-person student housing. The building is zoned as a non-conforming property in the M-2 district, an area composed of mostly student housing.
Mount Pleasant's Planning Commission reviewed the site plan and held a public hearing on Todd's at its Oct. 1 meeting. Commissioners approved both a special use permit and site plan at the meeting.
Olivieri hopes to raze the single-story building this year. He expects construction to begin soon thereafter. Demolition and construction will not affect surrounding roadways or student traffic.
The party store was a fixture in Mount Pleasant for 30 years under a number of different owners. The property itself is owned by Marshall Real Estate. Todd Gurzick ran the most recent incarnation of the party store, which closed March 2014 after eight years of business.
Mount Pleasant's City Commission passed a resolution to overhaul the M2 zoning rules to reduce the occupancy of student rentals. It will also create a buffer zone between student and residential housing.
The new rules will not affect the project, said City Planner Jacob Kain. The changes will go into effect after construction begins.
Having a party store in the middle of student housing and so close to residential areas was a source of frustration for city officials and residents alike, especially considering the building's bright blue and orange Detroit theme. Despite growing opposition to new student housing, most residents approve of the project.
"I'm one of those people who can sit on their front porch and see the property," said Nancy Fulton at the Sept. 23 Zoning Board of Appeals meeting. "I like the property and I'm a big Detroit Tigers fan, but I will not miss the building."
Planning Commissioner Mark Ranzenberger praised the project, saying a new building will help put decades of unease to rest.
"(The new project) will replace a problem child in the area with what seems to be a really nice looking home," Ranzenberger said.
Share:
---