Cross country confident heading into regional after third, fourth place finishes at MAC Championships
---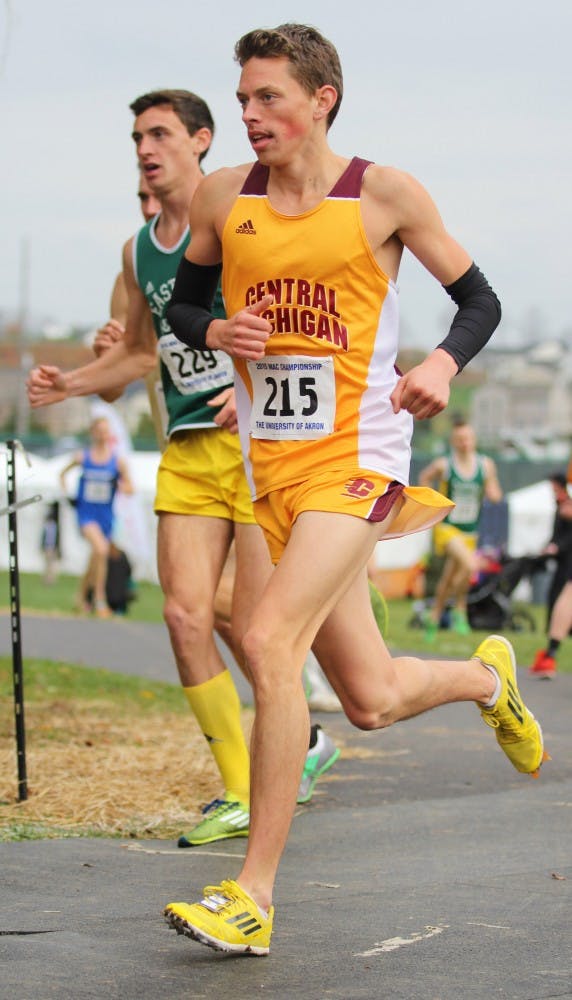 CANTON, Ohio — After achieving top five finishes at the Mid-American Conference Championship meet on Saturday, the men's and women's cross country teams now turn their focus toward the Regional Championship.
The women, led by sophomore and First Team All-MAC selection Kirsten Olling (21:10, seventh place), finished third overall, just one point behind Bowling Green in the 6K race.
The men, led by senior and First Team All-MAC selection Nate Ghena (24:33, fifth place), finished fourth overall in the 8K.
All MAC teams, with the exception of Northern Illinois and Buffalo, will be present at the Great Lakes Regional Meet on Nov. 13 in Madison, Wisconsin to attempt to qualify for the NCAA Championships.
Big Ten teams and Atlantic Coast Conference team Notre Dame will be in attendance. University of Michigan is the favorite in both the men's 10K and women's 6K races.
"We want single digit numbers at the regional meet, that's been our goal all season long," said Head Coach Matt Kaczor. "It's the last meet of the season and you want the best finish for that last meet. For us to (get to) where I can say 'Yeah, that was awesome,' I want to see a single digit number. If we run like we did today (at the MAC Championship meet) we've got a shot.
The men's team finished 12th out of 30 in last year's regional while the women finished 14th out of 32 teams.
Kaczor said both teams have a shot to finish in the top ten, and believes the women's team can finish as high as seventh in a field that currently has them ranked tenth.
"Is that a lofty goal? Yeah, but look at the way they are running," Kaczor said.
With the top five runners from each school counting toward the team score, the top five Chippewa women finished in the top 22 out of a field of 102 at the MAC Championship, all within less than one minute of each other.
The men's race (10K) is two kilometers longer than any race CMU has run this year.
"You've got to mentally make yourself toughen up for the extra 2K," freshman Luke Anderson said. "The MAC Championship race will help immensely in preparing for regionals because of the hardships, like the rolling hills, of this race."
The Chippewas hope to be physically and emotionally rested and hungry by the regional meet.
"MAC week is definitely an emotional week," Kaczor said. "The next couple days, the 'decompress days' as I call them, we'll get our lives back together, then we will get back to the workouts this Tuesday.
The Great Lakes Regional Meet will be held in Madison, Wisconsin on Nov. 13, with only the top three teams and 25 individual finishers advancing to the NCAA National Championship.
Share:
---