Former Chippewa and future Olympian sells T-shirts to raise money for trip to Rio
---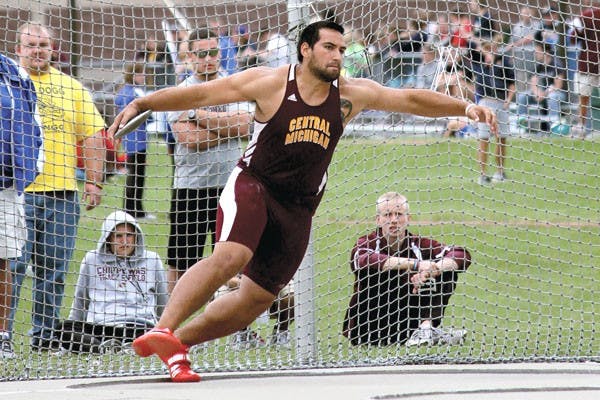 The cost of airfare and lodging to Brazil is taken care of, but former Central Michigan University discus thrower and future Olympian Alex Rose has to pay for everything else out of pocket.
That's why he has started a fundraiser on Booster.com to help accomplish his dream of competing in the Olympics for Samoa.
The 2014 alumnus is a dual citizen of both the United States and Samoa. While he was born and raised in the United States, Rose will compete for his father's home country of Samoa — a small island east of Australia.
Rose is selling a T-shirt he and his fiancee's brother, Tim Stein, designed.
To view the shirt and place an order, click here. The shirt is $25 and all donations will support Rose's training expenses, equipment costs and "many other expenses" on his path to the Olympic Games.
The Booster page has raised $860 as of Monday, selling 64 T-shirts with six days to go. His goal is to sell 150 T-shirts.
The bio on the page reads, "Qualifying for the Olympics is not easy. Finding a way to train full-time while earning your MBA and coaching at a University can make it that much harder. Any support is greatly appreciated, and will go towards continuing my journey as a discus thrower."
Rose is training at Aurora University in Illinois, where he is a graduate assistant, coaching discus throwers on the track-and-field team. Along with throwing four days a week, Rose is also lifting weights three-to-four days per week.
Rose leaves for Rio on Aug. 2.
Share:
---