Field Hockey falls 8-0 to Northwestern
---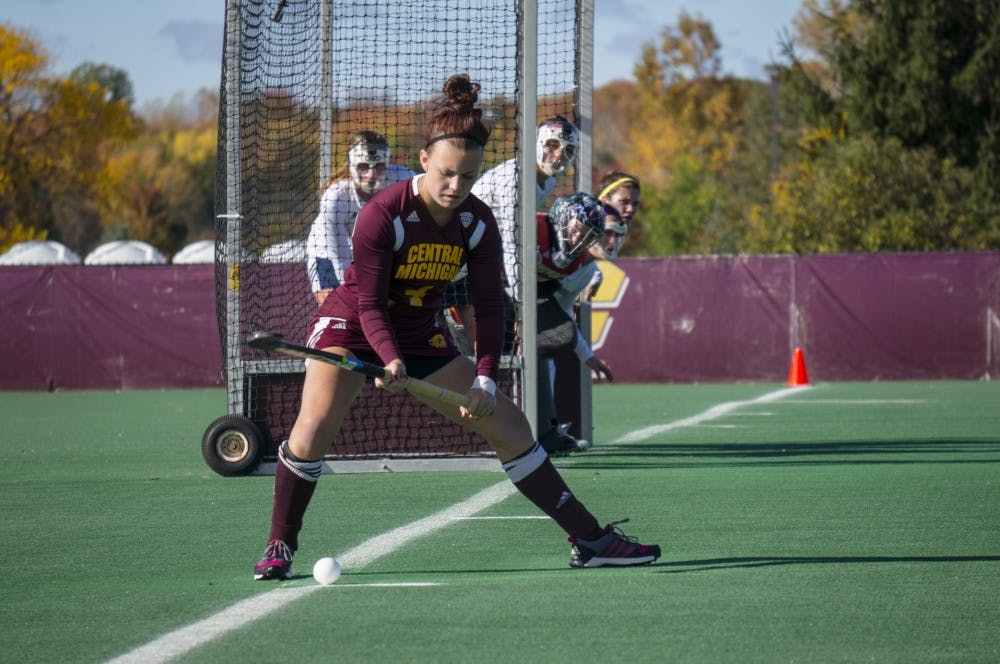 Sunday's 8-0 loss to Northwestern marks the Central Michigan field hockey team's 13th in a row.
Second-year head coach Molly Pelowski's team continued their troubles trying to score, only having nine shots in the game today.
Northwestern's offense scored five minutes into the game and was up 4-0 16 minutes into the first half.
"Our first touch was off today" Pelowski said. "We had to keep the ball on our stick. We have to find a way to possess the ball and play defense in the first five minutes."
Going into halftime, the Wildcats led 5-0 and had 22 shots on goal.
"We were looking at first touch, being aggressive through the middle, and playing the first pass that we saw," Pelowski said. "We got our entire lineup in the game today."
The Chippewas' goalkeepers finished with 15 saves from 36 of Northwestern's shots. Most of Central Michigan's opportunities came from their penalty corners.
"I thought we had more opportunities than we did yesterday," stated Pelowski. "We created a few more penalty corners and moved the ball pretty well."
CMU plays its final game of the season at 2 p.m. on Friday, October 28.
Share:
---