Football's bowl woes continue, Chippewas hungry for better results
---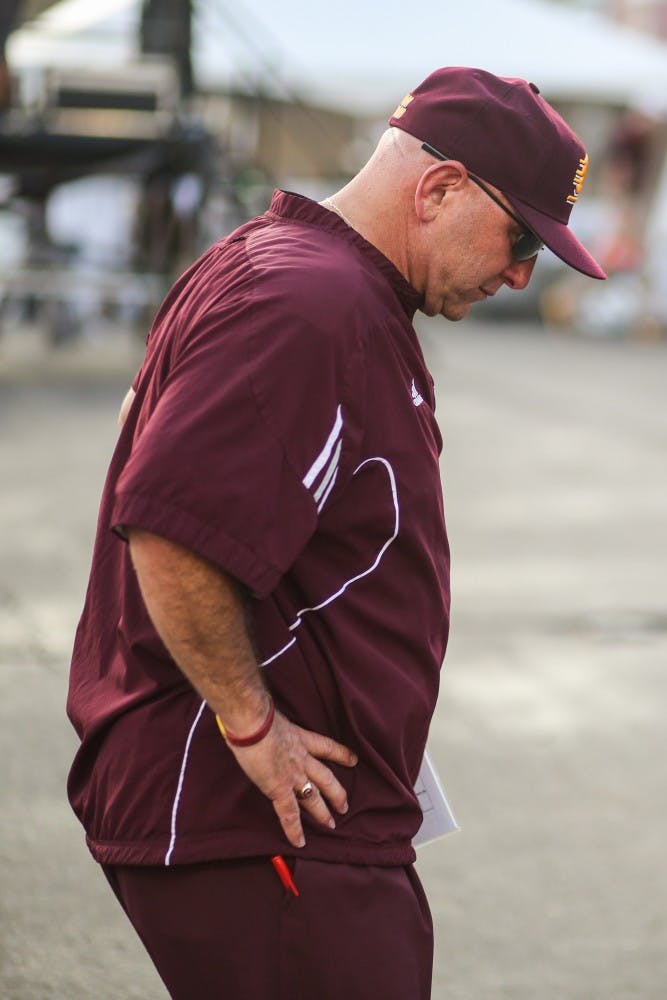 For senior tight end Tyler Conklin and many of the other Central Michigan football senior class members, the 37-14 loss against Wyoming in the Famous Idaho Potato Bowl didn't end how they planned.
"I think I speak for all of us when I say this isn't what our team is made of," Conklin said. "Hats off to (Wyoming). They played well. They have a good defense. They fly around. They hit. It was a good job by them.
"We have to be better."
The only problem is, for Conklin and the other graduating seniors, the Famous Idaho Potato Bowl was their last chance to "be better" and win a bowl game.
The numbers aren't in favor of CMU football in recent years in bowl games. They have lost four in a row, head coach John Bonamego is still winless in bowl games (0-3) and haven't won a bowl game since 2012.
The recently named head coach of the Chippewas through 2022 was proud of the class for reaching an eight win season, but knew there were goals left on the table.
"As a program, we have to continue to push forward," Bonamego said. "We wouldn't be satisfied with eight wins. We're not satisfied with nine wins. Our goal each year is to win our conference, win the MAC West, win the MAC championship. That's what the standard is. That's what we want to measure up to. That's what we're going to work towards each day."
Even after winning five straight games to end the regular season, the Chippewas fell short.
Coming into the game against the Cowboys, the seniors were 0-3 as a class in postseason play.
On paper the matchup looked to play out even. Two highly touted quarterbacks, a pair of defenses that were the top units in the Football Bowl Subdivision in turnovers and the Cowboys were only favored by three points to win the game.
Instead, future NFL Draftee and UW quarterback Josh Allen went off for three first quarter touchdowns, something the Chippewas could never overcome.
"It felt great. Sitting out for those two games killed me inside," Allen said. "I just wanted to be on the field with my teammates, my brothers."
While Allen's hot start did play a huge role in the outcome, the Cowboys defense produced eight turnovers, which is something Allen pointed out.
"I got to commend the defensive side of the ball, they did a fantastic job of getting the ball back," Allen said. "A few times they were even in their own red zone. Came up with a few big plays. Carl Granderson with the long scoop and score, that kind of sealed the game."
Bonamego also pointed to the turnovers as a main point of emphasis for what went wrong against UW.
"The storyline obviously is the eight turnovers, one of them directly resulted in a touchdown," Bonamego said. "You're not going to win many football games at any level against any decent opponent turning the ball over that many times."
Cowboys head coach Craig Bohl said he's "never seen anything" like the turnover entourage his defense put on against CMU.
"We've been really productive as far as takeaways, but today was exceptional," Bohl said. "A lot of guys were stripping the ball, going after the football. It had a huge, huge effect.
"This team has been pretty remarkable as far as creating takeaways, but today capped it off."
For Bonamego, the turnovers weren't the only problem. The Chippewas also committed seven penalties for a total of 61 yards that which was above their season average of 6.3 penalties per game.
"Penalties hurt us," Bonamego said. "We just played a very sloppy game today, particularly on the offensive side of the ball. As I said earlier, you're not going to win that many games when you turn it over that many times."
Senior defensive end Joe Ostman said even with how the game started he thought there was still plenty of chances to win the game.
"They played well, their quarterback, he's a great player," Ostman said. "He made plays. Their defense created turnovers. I think we left opportunities on the field.
"But I'll give them the credit. Yeah, that's it."
Following the 2016 Miami Beach Bowl with another blow out loss in a bowl game, where does the program go from here?
"I think this group of seniors really pushed the bar higher, has set a great example for our underclassmen to live up to just in terms of how they led," Bonamego said. "That's significant. I appreciate them for that. We'll get back to work here right after break on the 2018 season."
That "work" will begin in the 2018 season, when CMU will continue to shoot for the same goals they have every year, but this time they will aim for more check marks on to be wrote on the list.
Share:
---