Director of music events Jacobson to retire at end of semester
---
John Jacobson, director of music events at the Central Michigan University School of Music, will retire from his position at the end of the semester.
As Jacobson steps down from the position he has occupied since 2006, the school will begin its search for his replacement. For the first few weeks of January, faculty members will be filling in the position part-time, said Randi L'Hommedieu, chair of the School of Music.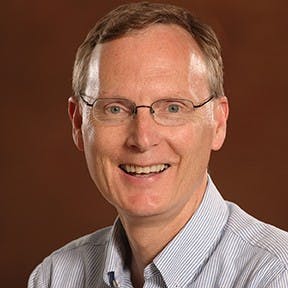 "John has ably and transparently handled the details so that our faculty and students can focus exclusively on teaching, creative activities, and service endeavors," L'Hommedieu said. "I can tell you from my visits to other institutions, the level of support we receive from John and the rest of our School of Music staff is extremely rare."
The director of music events supervises all performances, events, master classes, concert series, development activities and marketing efforts for the School of Music. This means organizing about 375 events per year.
"Among (Jacobson's) many personal and professional strengths, his ability to handle real-time problems and emergencies stands out," L'Hommedieu said. "(Jacobson) has steered us through a snowed-out 40th anniversary Jazz Weekend, snarky guest artists, and recruitment events struck by power outages, ice storms and floods.
Share:
---