Football's 2018 MAC opponents released, home-and-home scheduled with Wyoming
---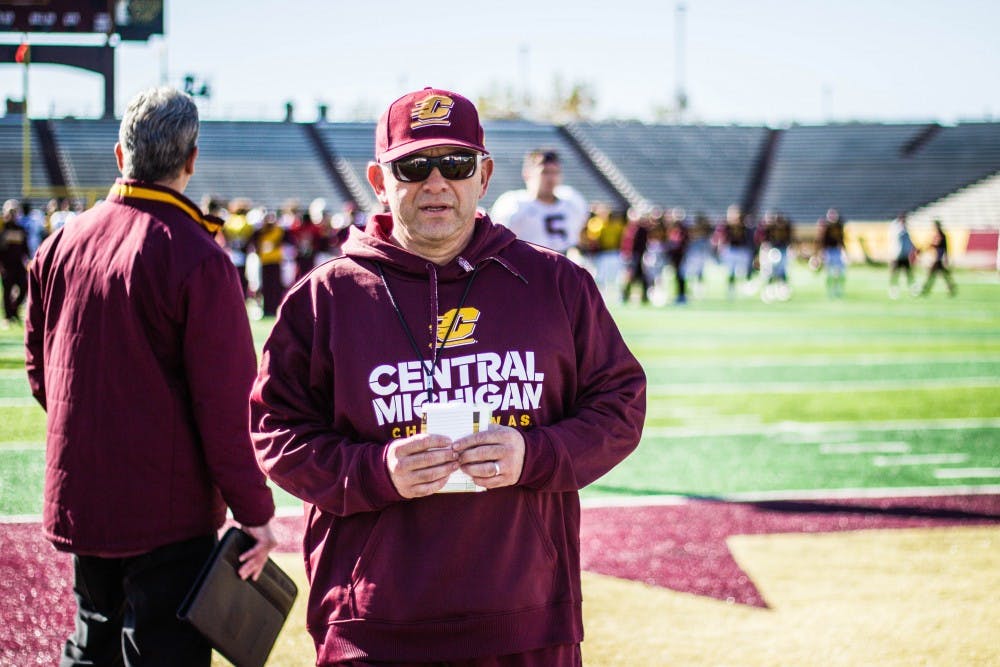 Along with playing Wyoming in the Famous Idaho Potato Bowl, Central Michigan and Idaho have set a home-and-home series for 2026 and 2027.
"Mountain West Conference schools touch every corner of the West and reach a broad base of fans," CMU Director of Athletics Michael Alford said in a press release. "We welcome a return to the high plains of Wyoming, and CMU fans will want to see the Cowboys when they come to Mount Pleasant."
Along with scheduling Wyoming, the Chippewas will battle against Bowling Green for the first time in eight years, as the Mid-American Conference opponents for 2018 were released on Tuesday.
At Kelly/Shorts Stadium, CMU will play Ball State, Western Michigan, Buffalo and Bowling Green. On the road, the Chippewas will take on Eastern Michigan, Northern Illinois, Toledo and Akron.
The last time CMU played Bowling Green was in 2010, as the Falcons won, 17-14. In the last two seasons, the Chippewas have not taken on Akron or Buffalo, so CMU will see many new faces in the 2018 season.
As for CMU's game against Wyoming, the all-time series is tied with the Cowboys, 1-1. The Chippewas lost, 31-10, at War Memorial Stadium in 2000, but bounced back to win, 32-20, in Mount Pleasant in 2002.
The series tie will be broken on Dec. 22, as the Chippewas and Cowboys meet for the Famous Idaho Potato Bowl at Albertsons Stadium in Boise, Idaho.
"It's hard to imagine a matchup nine, 10 years from now, but I like what I see out of Wyoming now – a solid team that is getting better in a tough conference," CMU head coach John Bonamego said. "We know we'll have our hands full in Boise."
CMU's 2018 non-conference schedule includes games at Kentucky (Sept. 1) and Michigan State (Sept. 29), along with home games against Kansas (Sept. 8) and Maine (Sept. 22).
Share:
---