Judges announced for Dec. 6 Make-A-Pitch competition
---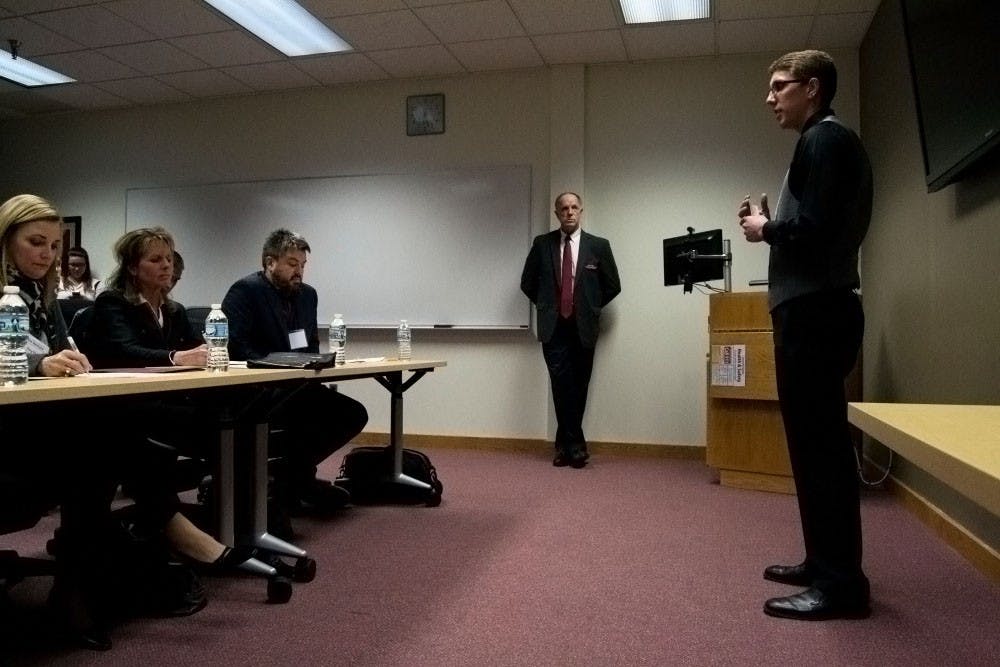 Central Michigan University students who have an idea for a product or service they think could be profitable will have an opportunity to pitch their ideas in front of a panel of judges and receive feedback at the Dec. 6 Make-A-Pitch competition.
Make-A-Pitch is an annual event hosted by the entrepreneurship department of the College of Business Administration.
The judges for the event are selected from a pool of successful business owners, many who are CMU alumni, who have shown a willingness to share their experience with aspiring young entrepreneurs.
Bruce Marble, executive director of the CMU entrepreneurship department and facilitator of the Make-A-Pitch program, wants to make sure the students participating in event receive the best feedback possible from people who know what they're talking about.
"We want to have people who have started businesses or have had a history of success and expertise in different areas, and they want to be involved in providing coaching, feedback, and help to students," Marble said. "Those are the best judges."
The list of judges for this year include a mix of different types of business owners who each bring their own unique set of skills and knowledge to help students gain a better understanding of what it takes to be an entrepreneur.
"Most of (the judges) have been involved in starting businesses or working in start-ups and they want to give back," Marble said. "They do it because they want to help CMU students."
The judges for this years Make-A-Pitch competition are as follows:
Dan Odykirk - CMU alumni who has owned several Burger King franchises.
Quentin Bishop - CMU graduate and is apart of the Economic Development Association in St. Claire county.
Matt Uhl - Graduated from CMU in 2000 and is currently a vice president Commercial Banker in Huntington Banks Business Banking Group.
Tony Fox - Regional Director for the Mid-Michigan Region of the Michigan Small Business Development Center.
Caryn Shick - Owner of Incuba8 and Incuba8LABS. She is also the mentor-in-residence at CMU.
Stephen Wakeling - Graduated from CMU with a BCA degree in 2003. He's the founder of a tech-enabled services company called Phobio.
Dom Holmes - Manager of Entrepreneurship and Innovation at a nonprofit technology business called Automation Alley.
Amy Fisher - Business Consultant in the Small Business Development Center at Mid-Michigan Community College.
Kevin Campbell - CMU member in the communication department.
David Nows - Associate Attorney at Foster Swift Collins & Smith, PC.
Share:
---