Player of the Year Moore injures knee in quarterfinal round
---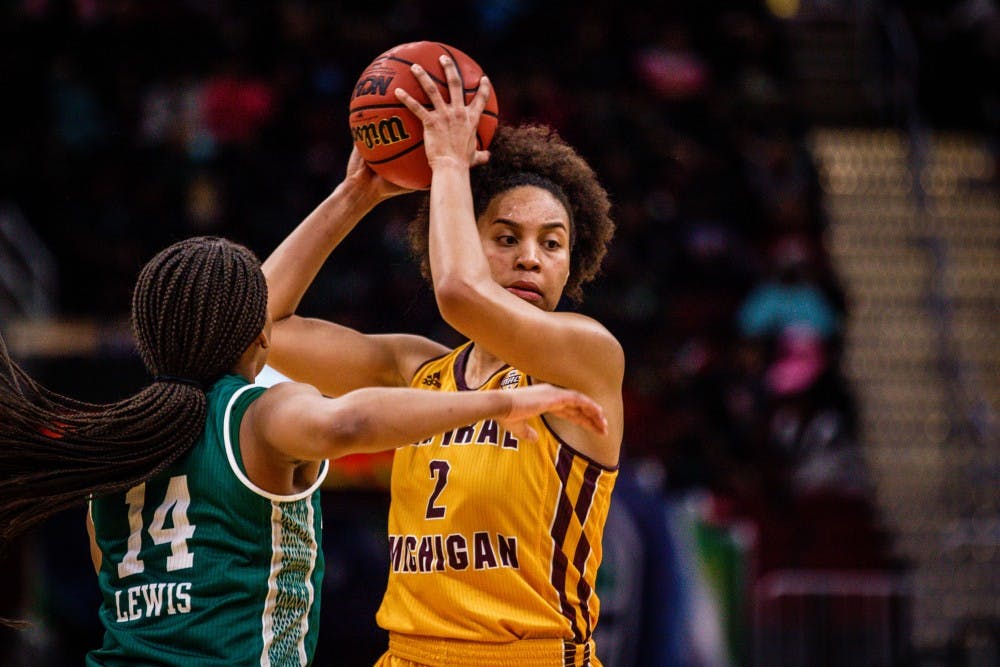 Only five minutes into the Mid-American Conference Tournament quarterfinal round, Central Michigan women's basketball's MAC Player of the Year limped off the court before a timeout.
Senior forward Tinara Moore came down hard on her right knee in CMU's 67-64 win. She was forced to come out and be evaluated by the medical staff.
Freshman forward Kyra Bussell came into the game to replace Moore for five minutes. She recorded with one made jumper, three defensive rebounds and one block. She was the only bench player with points recorded for CMU.
Moore returned to the game in the first minute of the second quarter. She fell on the same knee once more in the fourth quarter, but doesn't think it will effect her performance in future games.
The senior finished with a team-high 17 points, eight rebounds and three blocks.
Last season, CMU lost in the quarterfinal round of the MAC Tournament. This season, CMU will advance to face either No. 4 Miami or No. 5 Ohio depending on the result of the current game.
Share:
---