Women's basketball opens Las Vegas trip with win
---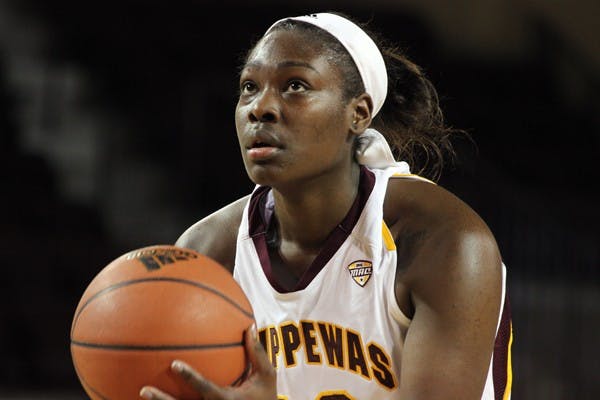 LAS VEGAS-- Senior forward Jas'Mine Bracey pulled down two key rebounds and hit the game-sealing free-throws in the Central Michigan University women's basketball team's 61-56 win over Richmond to open the South Point Thanksgiving Shootout with a victory.
The loss moves CMU to 2-1 on the season and handed the Spiders their first loss of 2014.
After trailing for most of the game, the Chippewas grabbed their first lead midway through the second half on senior point guard Jessica Green's assist to Lorreal Jones.
Bracey's pair of clutch free-throws put the CMU women up 59-56 with 20 seconds remaining. Richmond missed a 3-point attempt on its ensuing trip down the court and Bracey pulled down the rebound, which secured CMU's tournament-opening victory.
The Chippewas will turn their attention next to the University of Oregon. Tipoff against the Ducks is set for 9 p.m.
Share:
---