CMU ranked 160th in Recyclemania competition
---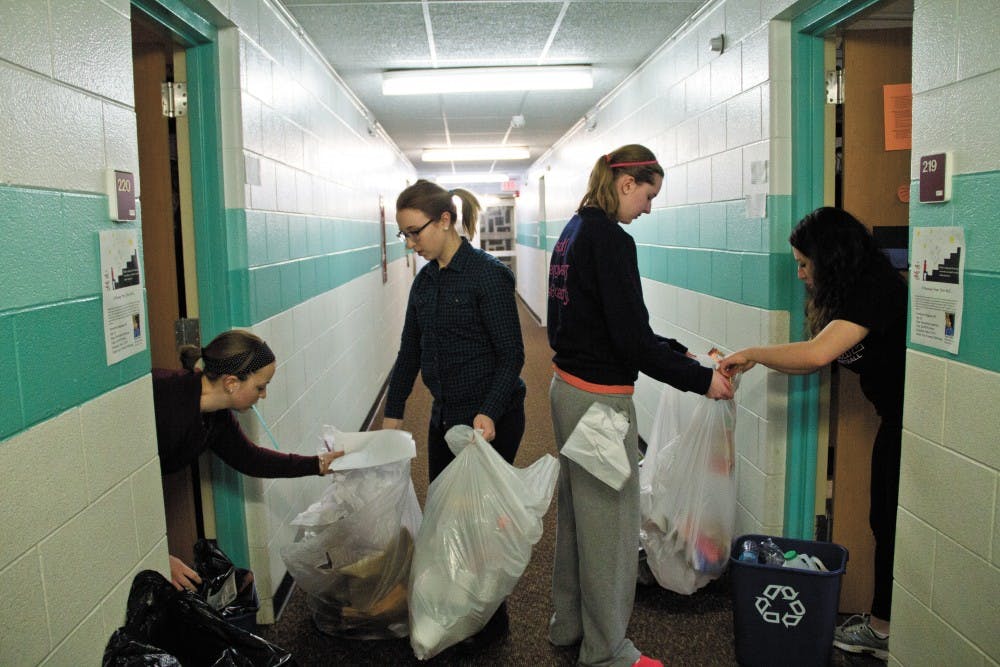 In a nationwide Recyclemania competition, Central Michigan University ranked 160th out of 232 competing universities. The competition started on Feb. 1 and ended March 28.
The university became involved in Recyclemania through the Health Professions Residential College, located in Emmons Hall.
CMU collected 445 metric tons of carbon dioxide equivalent, equal to 87 cars off the road or the energy consumption of 39 households.
In the grand champion category, CMU's weekly recycling rate for the total campus population was about 25 percent at week eight, compared to 38 percent last year.
CMU improved from last year in the per capita classic category, with 8.17 lbs per person, compared to 7.45 in 2014. The percentages are relative to the campus population of 25,397, including students and participating faculty.
In the gorilla category, CMU collected 207,420 lbs of recyclable materials. Last year, 280,341 lbs were collected. Gorilla is the highest amount of paper, cardboard, bottles and cans regardless of campus population.
CMU collected 4.66 lbs of paper per person and 2.28 lbs per person of corrugated cardboard.
Share:
---