Innovation center new this year for students and faculty
---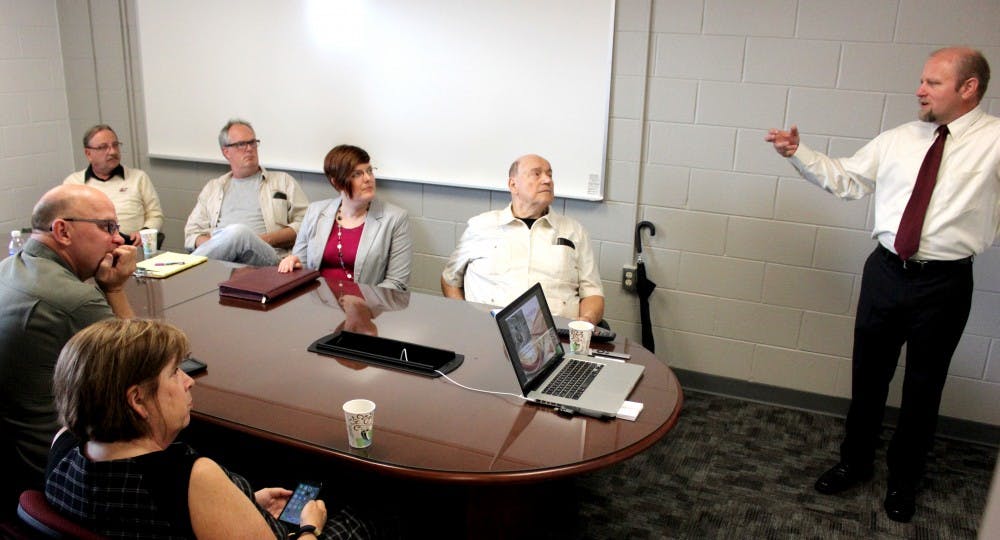 Funding of three research projects was started last year by the new Center of Innovation, Collaboration and Engagement program.
Advertising associative professor Johnny Sparks is the director of ICE. The program is meant to help individuals form a research idea and create an experiment to test their theory. ICE helps provide necessary funding, which sometimes ends up being compensation to students who gather information and track results of a project.
The focus of ICE is to perform research on innovative, tangible ideas that deal with any number of issues or questions people are faced with in society.
Projects funded last year are continuing along with the addition of new ones. One research project was formed to answer the question, "How do audiences engage in political process?" ICE is creating research on political communication, as one example, Sparks said.
After information is collected from a project, the group hopes to present it to the public and publish their work in scientific articles.
"Students who participate in research will also be published in the articles along with me," Sparks said.
ICE is a group open to the public, the community, and CMU students and faculty that are involved in any department on campus.
Sparks referred to student involvement as "huge untapped potential."
"Students have a lot to offer in research gathering, and can be a great asset," he said.
Sparks said he hopes to broaden awareness of ICE's mission to enhance lives. He said he views the group as a "community garden, where people can come together and use their tools to create an idea."
"ICE helped me out a ton last semester," said Will Anderson, a broadcast faculty member and a funded participant in research for the new program. "I asked for a small grant from the ICE center, I think it was $600, and I was able to use that to study. I'm trying to study what millenials look for in audio drama and it worked really nicely because it also linked (to) some research that I'm doing to develop radio drama — or audio drama — for autism education."
Anderson said funds were used to pay three broadcast communication undergraduate students about $180 for their work.
With all of the research collected by students, Anderson was able to attend several conferences and speak about his research findings.
"I do believe that the gnarlier problems that we're facing as a world, as a planet, as a civilization, as a group of people, really do need collaborative, innovative, team work, in order to solve them," Hethorn said. "Problems don't exist within disciplines, they exist in the world, and it takes all of us working together to solve them, and so I really believe in what this group is doing."
In hopes of getting the word out about ICE, Sparks held a reception for the innovation center on Friday, Sept. 18. This was a meeting open to the public to share ideas and the purpose of ICE.
Newly-hired Dean of the College of Communication and Fine Arts Janet Hethorn attended the meeting along with multiple faculty members and students.
"The cool thing about when you do provide seed funding is that one thing turns into another," Hethorn said. "You have a project that you can go out and get the grants (for). I'm very much interested in helping Johnny and the rest of the group here (to) find ways to grow projects from those seed funding opportunities."
Meetings will be held every Friday morning at 11 a.m. in room 430 on the fourth floor of Moore Hall. Students, faulty and community members are welcome to attend.
Share:
---