Jipping, Deeg earn MAC baseball honors for weekend performances
---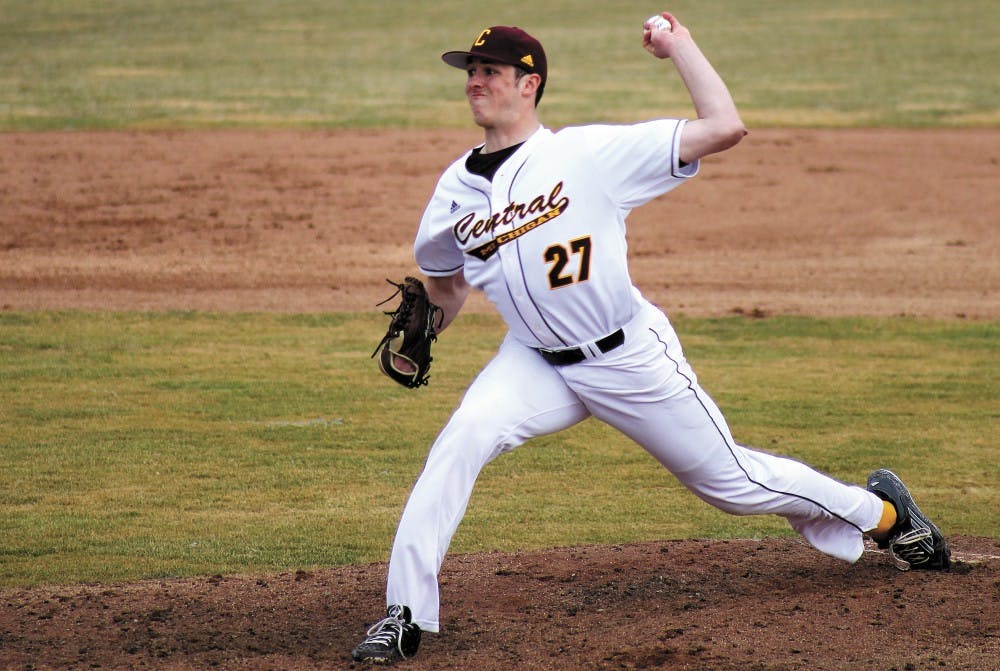 Even though the team was unable to complete the sweep of Toledo this weekend, two Central Michigan baseball players were named as the Mid-American Conference West Division Player and Pitcher of the Week.
Canton sophomore Daniel Jipping won the Player of the week and Lake Orion senior Nick Deeg won the Pitcher of the Week honors.
In a loss against Notre Dame and a MAC series win against Toledo, Jipping hit .545 and slugged 1.000 with a .667 on base percentage, reaching base 12 times in the two games. Jipping leads CMU in home runs (6), RBIs (30), total bases (77), slugging percentage (.575), runs (29), doubles (11), triples (2) and walks (21).
On Saturday, Deeg pitched a complete game, leading CMU to a 1-0 victory to secure the series win against Toledo. He struck out five batters and walked two, only allowing six hits in nine innings. Deeg leads CMU in games started (10), innings pitched (62) and is second on the team in strikeouts.
Share:
---