Football to honor Derrick Nash with orange-out at Tuesday game
---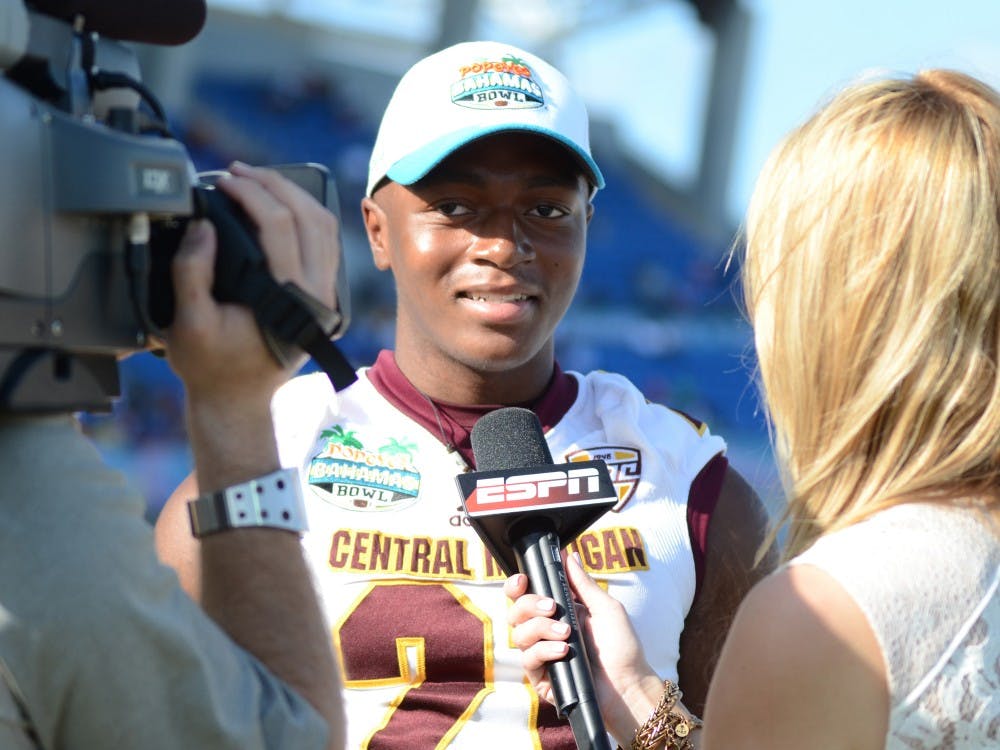 The legacy of Derrick Nash lives on with each game the Central Michigan football team plays.
Nash was diagnosed with acute lymphoblastic leukemia in 2013 as a high school senior shortly after signing a National Letter of Intent to play at CMU.
He was able to recover in time to play in the 2014 spring game, but his cancer returned in the fall and eventually claimed his life in the summer of 2015.
Tony Annese can't help but think about how this will be his last time suiting up for the Central Michigan football team at Kelly/Shorts Stadium.
Since then, Bonamego has vowed to let Nash's memory live on throughout the rest of his career at CMU, even after there are no players on the roster who played with Nash.
CMU will honor Nash during its final home game on Nov. 15 against Ohio by holding an orange-out, the color of leukemia awareness, where fans who attend the game are encouraged to wear orange to show support.
One Chippewa is selected by the coaching staff to wear Nash's No. 21 jersey each week to honor the former defensive back's memory and keep his legacy alive at CMU.
"I believe it really does (mean something to players to wear No. 21)," head coach John Bonamego said. "I absolutely believe it's important to them. That's part of my responsibility as a head coach. To educate your team on our traditions, and that's one of our traditions."
Players on both sides of the ball are given the opportunity to wear the No. 21 legacy jersey, each of which understand the honor that comes with donning Nash's number.
"It's a great honor," junior tight end Tyler Conklin said. "I knew Derrick Nash personally. We both came in together. A lot of his best friends are my best friends now and it meant a lot to honor him."
Conklin wore No. 21 for the first time on Oct. 22 against Toledo and proceeded to record five catches for 74 yards and a touchdown.
"There's a little bit of responsibility (wearing No. 21)," he said. "You want to play good and represent your brother in a good way. There's a little bit of pressure, but a good pressure. It feels good to go out there and honor him."
As a fellow defensive back, junior Josh Cox spent a significant amount of time with Nash on and off the field.
"It means a lot," Cox said. "Derrick Nash was one of my best friends so when you can honor him, it's always a pleasure."
Cox has been given the honor to wear No. 21 in each of the last two seasons, recording eight tackles while wearing the jersey.
Senior defensive back Colton Odykirk was chosen to wear Nash's number during Tuesday's game.
Share:
---