Field hockey's 2016 season by the numbers
---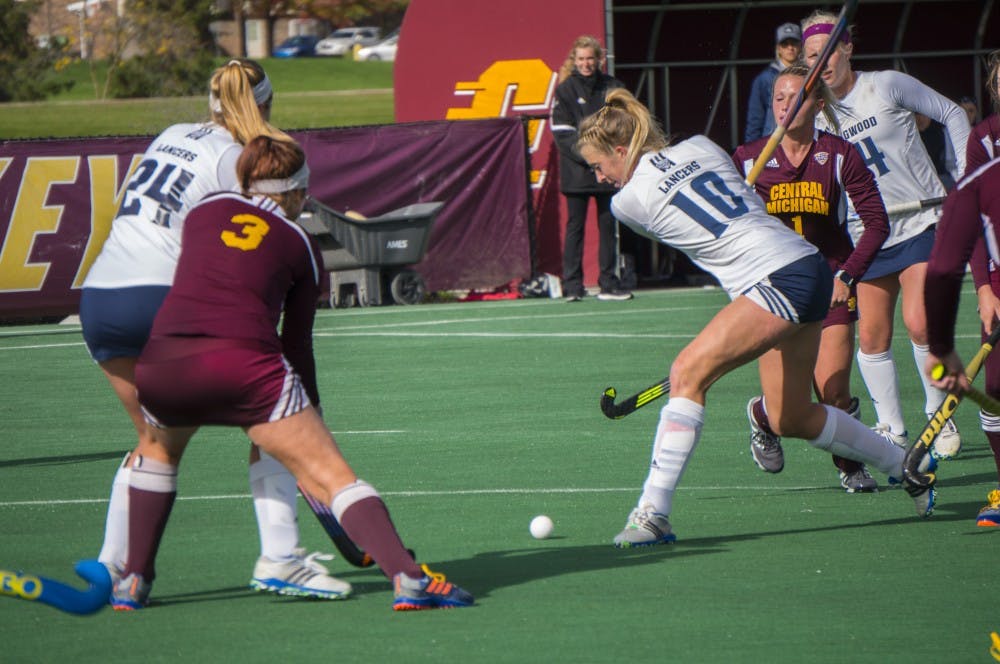 Eighteen games and 17 losses.
After winning the fourth game of the 2016 season, the Central Michigan field hockey team lost the remaining 14 games on its schedule to finish with a 1-17 record overall and 0-6 record in Mid-American Conference play.
Here is an analysis of CMU's season by the numbers.
.67
The amount of goals CMU averaged per game in 2016. The average goals per game ratio in the Mid-American Conference is 1.92. Central Michigan only scored 12 goals all season long.
4.78
The average amount of goals that CMU allowed over the course of the 2016 season. MAC teams averaged 1.95 goals against. Top MAC teams Miami and Kent State let in less than one goal each game.
10
The number of years since the Chippewas' last winning season. The team finished 11-10 in 2006 under former head coach Cristy Freese.
-74
The goals scored versus goals against margin for CMU over the season's 18 games.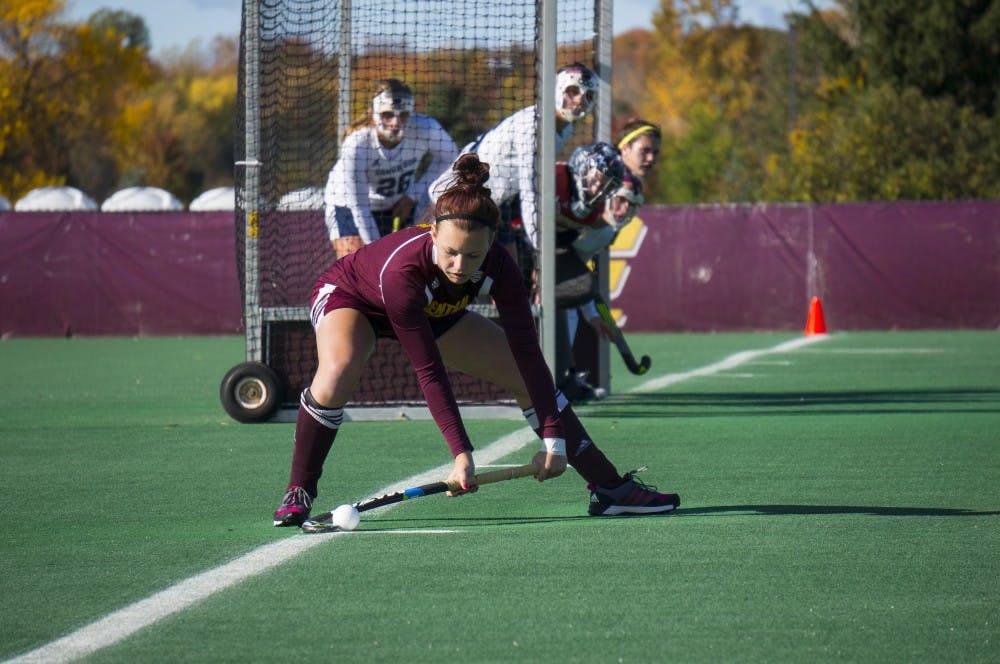 9
The amount of games that CMU was held scoreless in.
68
The amount of days the Central Michigan team has gone since its last win. They beat Quinnipiac in overtime by 2-1.
407
The amount of shots the Chippewas allowed against opposing teams. CMU only took 135 shots this season, only converting 8.9 percent of its shots into goals and only 47 percent of its shots were on goal.
150
The amount of saves that CMU goalkeepers were forced to make during the season. Opposing teams' goalkeepers only had to make 52 saves this season, according to Central Michigan Athletics.
5
The amount of games that Central Michigan only lost by a one goal differential. One of these games against Ohio was sent to overtime after Central Michigan battled back to even up the score before full time, but later fell after Ohio scored in OT.
21
The amount of returning players that the CMU field hockey team will have next season. These players include seven juniors who will play their senior season next year. Both goalkeepers, Abigail Ebersole and Lily Amadio, will also return.
After a season with 18 games and only 1 win, there are 2 seniors that are leaving the team — Maude Stalars and Olivia Wagner. Head coach Molly Pelowski says the team plans to take five new recruits for the 2017 season.
The 2017 season starts next August.
Share:
---