Political science, public administration professor to retire
---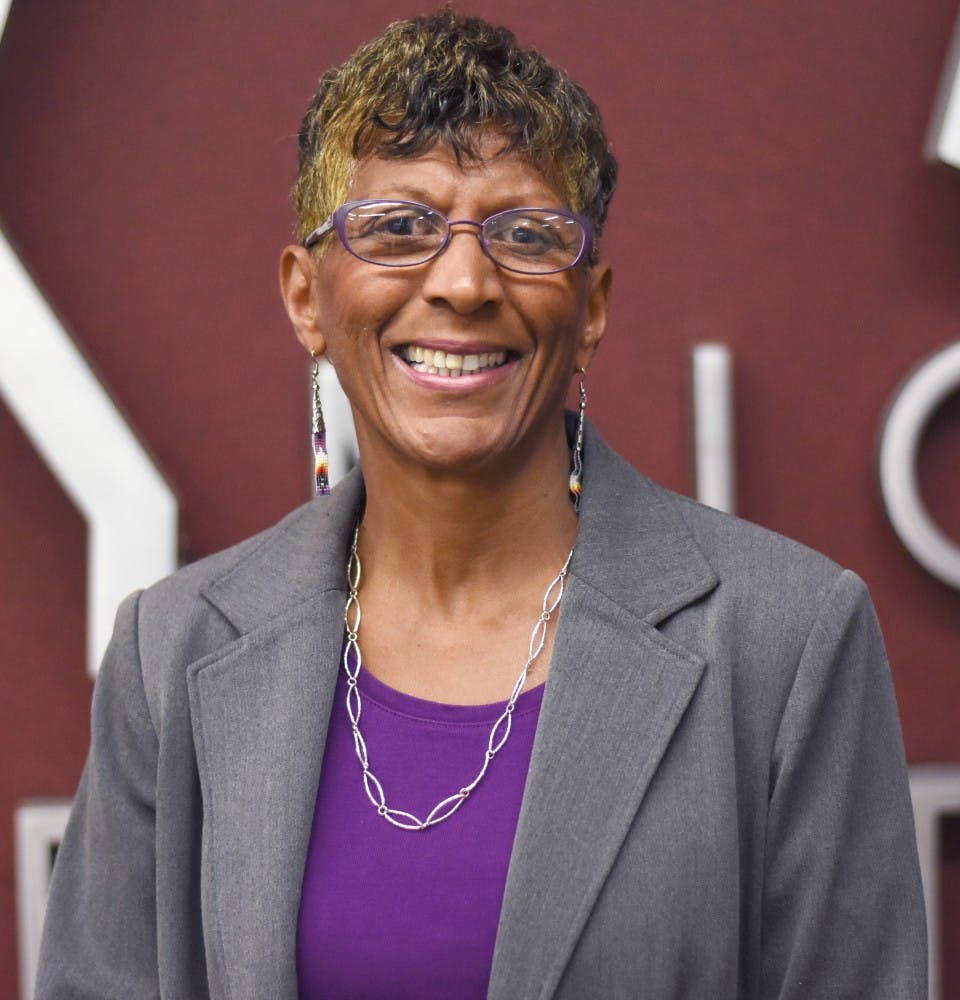 At the beginning of her teaching career in the late 1980s, Joyce Baugh had offers from three institutions: her alma mater Clemson University, the University of Nebraska in Lincoln and Central Michigan University.
Baugh chose to work in Mount Pleasant. She said it was the best decision she made in her professional career.
The final chapter in her storied career is coming to an end. Baugh announced her retirement in fall 2016 and is wrapping up her final semester of teaching. Her official retirement date is Aug. 15.
Baugh started at CMU in 1988 and has served the campus community ever since. She innovated instruction in the political science department for nearly 30 years, serving as department chair from 1995-2001. Baugh teaches courses in constitutional law and the Civil Rights movement.
She authored "The Detroit School Busing Case: Milliken v. Bradley and the Controversy over Desegregation" in 2011. The book examines the 1974 desegregation case involving Detroit schools.
Baugh submitted her research proposal in summer 2007 and received a contract in the fall. For the next three-and-a-half years, she wrote and conducted interviews without the luxury of research leave.
After finishing the book in January 2010, it was published in February 2011. She said publishing the book is one of her proudest moments in her career and it led to opportunities to speak at conferences.
Baugh is the faculty adviser for CMU's Omega Beta Chapter of Pi Sigma Alpha, the National Political Science Honor Society. After a period of dormancy, students committed to revitalizing the chapter under Baugh in early 2013. The next year, the chapter was selected by Pi Sigma Alpha to receive one of four Best Chapter awards, given nationwide to chapters at schools with enrollments of more than 25,000 students.
Baugh was involved with the group who pushed for University Program Subgroup IV-C: Studies in Racism & Cultural Diversity in the United States. She has also worked with The Washington Center for Internships and Academic Seminars to set up political science internships for students.
The College of Humanities and Social and Behavioral Sciences awarded Baugh the Excellence in Teaching Award in 2009.
Last year, Baugh was selected by The Washington Center to serve on the Selection Committee for the Pickering Fellowship. One of four public members, Baugh said The Washington Center asked her to promote a diverse array of students to serve the foreign circuit.
Baugh had a chance to sit down with Central Michigan Life to reflect on her career.
CM Life: Why did you choose to work in Mount Pleasant?
Baugh: You know how you sometimes go to a place and it just feels right? When I came here for the interview, this just felt right. It was a good fit for me and for my interests, particularly in terms of the mix of teaching, research and service.
What did you take away from "The Detroit Busing Case?"
The inter-relationship between housing segregation and school segregation policies created the bad situation that we have now, and we can overcome that if we have the will to.
What has it been like working with students?
I've had students across the spectrum that I've enjoyed working with and enjoyed getting to know. I've enjoyed watching them grow, both in their abilities and their confidence in themselves.
You said you plan on traveling to places like Mexico, South America and Africa. What is it about traveling that interests you?
Travel is wonderful, and I wish more Americans had the opportunity to travel because it really does give you a different perspective on life and on the world. I think we'd be better off as a country if people got to experience life outside of the U.S., even for a short time.
As you prepare to leave CMU, what is something you will take with you on your next journey?
I'm grateful I've had the opportunities that I've had, and I know that the opportunities that I've had are the results of people who've paved the way for me. People struggled for me to have the kind of education I had, to be able to have the kind of career I had. It just reminds me of an old biblical principle I try to live by: "To those who have given much, much is required."
Share:
---