Jipping's two home runs lifts baseball over Bowling Green
---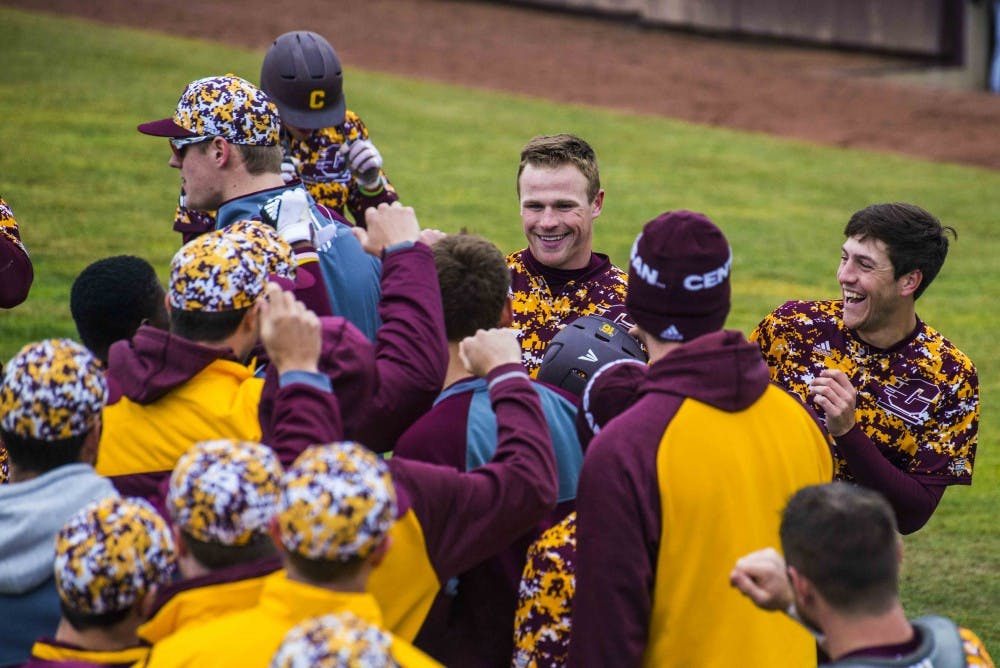 Daniel Jipping's two home runs and seven RBI's lifted the Central Michigan baseball team to a 8-2 win over Bowling Green today.
Today's win lifts the Chippewas' record to 21-18 on the year and 10-2 in the Mid-American Conference. CMU sits first in the MAC West Division, followed by Eastern Michigan University.
Scoring Summary
Lead-off hitter Alex Borglin was hit by a pitch and Jason Sullivan reached on a fielder's choice, getting Borglin for the first out at second. Daniel Robinson was then hit by a pitch to advance Sullivan to second. Jipping then stepped up to hit a three-run homer to left field.
Jipping did it again in the third inning. Sullivan walked and Robinson singled, setting up another 3-run home run for Jipping to give the Chippewas a 6-0 lead in the top of the third inning.
BGSU couldn't get anything going on offense against Pat Leatherman today, totaling four hits and no runs.
Jipping added his seventh RBI in the sixth inning. CMU followed up the RBI by scoring on a wild pitch to extend the lead to eight.
BGSU left ten batters on base and recorded two errors.
Pitching Summary
Sophomore right-hander Leatherman had a strong showing for the Chippewas today. Leatherman pitched seven shutout innings against the BGSU batters today. He recorded eight strikeouts and only gave up four hits.
Jordan Grosjean relieved Leatherman in the eighth inning. Grosjean gave up two runs in the eighth inning.
Colton Bradley then walked out to the mound in the ninth inning to close the game for the Chippewas.
BGSU made their first pitching change in the second inning after Dazon Cole hit a lead-off double. Bowling Green used four different pitchers today.
Share:
---