Multiple chippewas set career-bests in Pre-National meet
---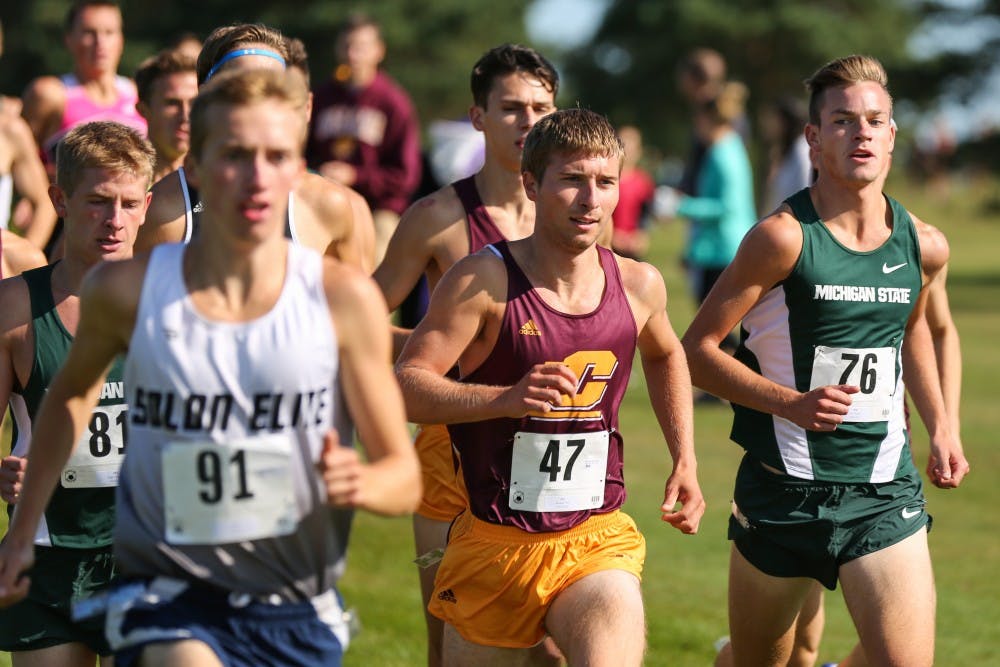 Only nine runners will make the cut for the Mid-American Conference Championships in a few short weeks, giving Central Michigan cross country head coaches Jenny Sweiton and Matt Kaczor limited time to figure out their final lineups.
Kaczor said that Oct. 14's Pre-Nationals in Louisville would be the deciding factor, saying it's the "fairest way of doing it."
Both the men's and women's team brought out 10 runners – seven in the seeded race – which leaves one out for the MAC Championships.
Kaczor said Pre-Nationals is also a good preview of the course for the NCAA Championships for any athlete who makes the cut in November.
However, the priority for both Kaczor and Sweiton is setting their lineups and preparing their athletes for the MAC Championships in just two weeks.
Women's results
In the women's 6k, senior Taylor Aguillon (21:03.8) was the first Chip to cross the finish line, taking 87th of 288. Her time was 54 seconds faster than her only other 6k of the season – the MSU Invitational on Sept. 15.
Junior Megan O'Neil (21:20.8) took 117th, her time just .9 seconds short of a career-best she set last season at the Mid-American Conference Championships.
Freshman Alexis Grandys (22:24.6) shattered her career-best 6k finish of 24:56.7 set at MSU, placing 223rd.
Fourth to finish for CMU was Spanish-born freshman Ana Garcia (23:19.5), who finished 266th while continuing the trend of setting career-best marks. Her previous best was 24:25.5.
The last CMU finisher in the seeded race was sophomore Natalie Beaulieu (24:16.0), who was just five seconds short of a season-best.
The women finished 38th of 43 teams.
Men's results
The men ran the 8k, with freshman Logan Kleam (24:33.5) once again finishing first for the Chippewas, taking 108th of 282.
Redshirt sophomores Luke Anderson (24:58.5) and Mark Beckmann (24:59.2) were a couple of the team's pleasant surprises of the morning. The pair, finishing right on each other's heels, both broke the 24-minute barrier for the first time of their young careers. Anderson placed 162nd and Beckmann, 165th.
Next up were redshirt freshman Conor Naughton (25:15.0) and sophomore Bransen Stimpfel (25:51.8), who placed 198th and 252nd, respectively.
Senior Alec Omell (26:08.5), whom head coach Matt Kaczor has stepped up this year, finished 264th with his second-best 8k time since 2014.
Rounding out the seven CMU seeded runners was junior Ben Yagiela (27:20.0).
The men finished 37th of 41 teams.
Next up
Nine runners from both teams will travel to Oxford, Ohio for the MAC Championships on Oct. 28. The events will commence at 11 a.m.
Share:
---