Men's basketball opens regular season against Siena Heights
---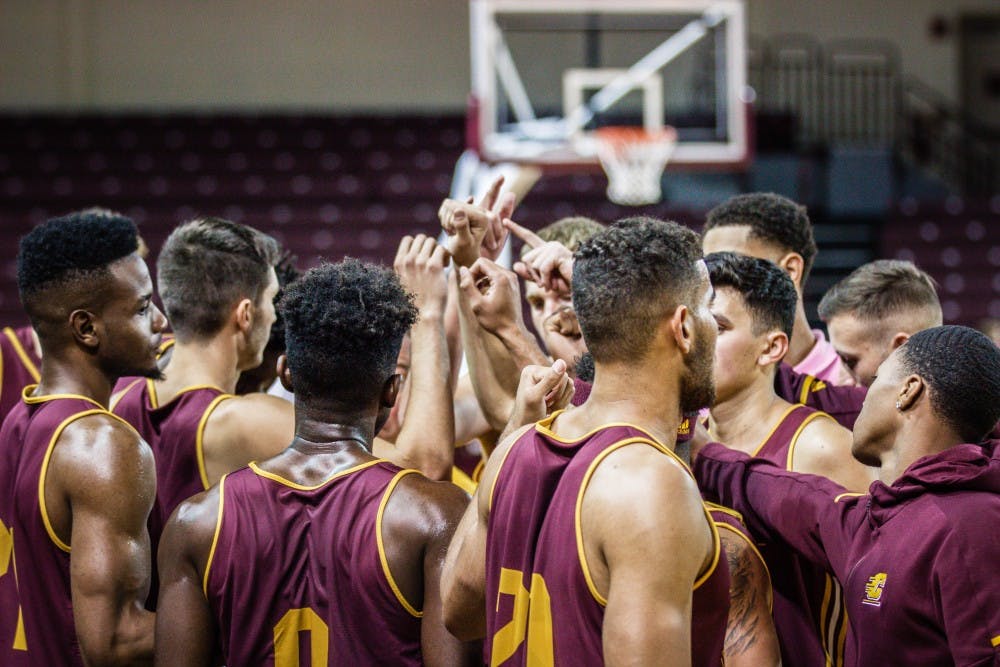 After a 16-16 record last year, the Central Michigan men's basketball team will start its quest for a bounce back season in Friday's season opener.
The Chippewas host Siena Heights (1-1) in a non-conference matchup at 4 p.m. Friday, Nov. 10 at McGuirk Arena.
"I don't know if there's a team I've had here that I've been more excited to coach than this year's team," head coach Keno Davis said. "They're very talented. We have the deepest team by far that CMU is going to have seen in a long time."
Prior to the regular season opener, CMU battled against Oakland and NCAA Division II Northwood in exhibition games. The Chippewas fell to the Golden Grizzlies 108-88, but bounced back with a win over the Timberwolves, 81-71, in the final preseason test.
In the exhibition against Northwood, CMU head coach Keno Davis started senior guard Josh Kozinski, sophomore guard Kevin McKay, sophomore forward David DiLeo, senior forward Cecil Williams and senior forward Luke Meyer.
As the season rolls on, a more firm starting lineup will be set in stone.
"I think coaches always have a starting five," Davis said. "But you try to keep an open mind. It's tough to project who our starting lineup is. We've got about six or seven guys competing for those spots."
Through two preseason games, CMU is led by Williams, who is averaging 16 points and 6.0 rebounds. McKay, one of the biggest improvements for the Chippewas, has logged 13.5 points, 7.5 rebounds, and 2.5 assists per game.
CMU will feature two transfers against Siena Heights in junior guards Shawn Roundtree and Gavin Peppers. The duo will look to help fill the void of star players Marcus Keene and Braylon Rayson, who departed after last season.
"I know people are going to have to step up," Peppers said. "This year, it's going to be more of a collective scoring effort. (Keene and Rayson) had a lot of pressure on them, but we have four, five guys now that can make up that scoring."
The Saints are 1-1 so far, defeating Division III Trinity Christian 74-65 and falling on the road to Spring Arbor, 63-46.
Siena Heights plays in the Wolverine-Hoosier Athletic Conference, which is a league in the National Association of Intercollegiate Athletics.
For the Saints, Friday's game against the Chippewas is an exhibition match. They will travel to player Western Michigan in a second exhibition battle on Saturday before starting WHAC play on Wednesday, Nov. 15 at Concordia Ann Arbor.
Siena Heights is led by junior guard Tony Jackson II. He is averaging a team-high 13.5 points, 4.0 assists, and 9.0 rebounds per game. The 6-foot-4, 180-pound guard rarely sits the bench, playing 35.5 minutes per game.
Another player who can fill up the cup for the Saints is sophomore guard Nick Randle, who helps pace the offense with 11.0 points and 3.5 assists per game so far.
CMU faces Siena Heights at 4 p.m. on Friday at McGuirk Arena.
Share:
---