MAC inks two-year contract extension with Ford Field through 2021 season
---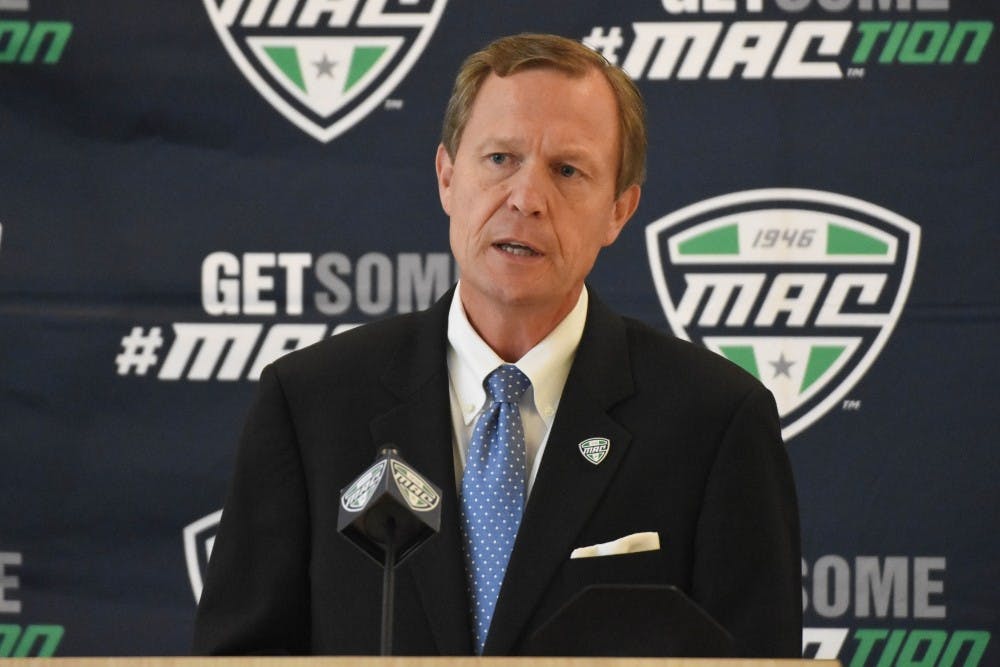 The Mid-American Conference agreed to a two-year extension with Ford Field to host the MAC Football Championship Game through the 2021 season.
MAC Commissioner Dr. Jon A. Steinbrecher and Ford Field President Rod Wood secured the deal on Friday.
"We are pleased to extend our relationship with Ford Field for another two years," Steinbrecher said in a press conference Friday. "Ford Field and the city of Detroit have been outstanding hosts for our football championship game. The facility is among the best in the country and provides our student-athletes and fans with a premiere championship experience."
The MAC has used Ford Field as its conference championship site since 2004. The first MAC game was played at Ford Field in the 2002 Motor City Bowl between Toledo and Boston College.
"We've been hosting the conference championship for 14 years, and we'll go well into 2020 and beyond with the extension," Wood said. "We're very, very proud of Ford Field. We're very, very proud of our affiliation with the MAC."
Toledo and Akron will play at Ford Field in the 2017 MAC championship on Saturday, Dec. 2 at noon. The Rockets finished at the top of the MAC West Division, while the Zips finished the season above all other teams in the MAC East Division.
Share:
---