Moore Hall TV to air student-scripted show Feb. 12
---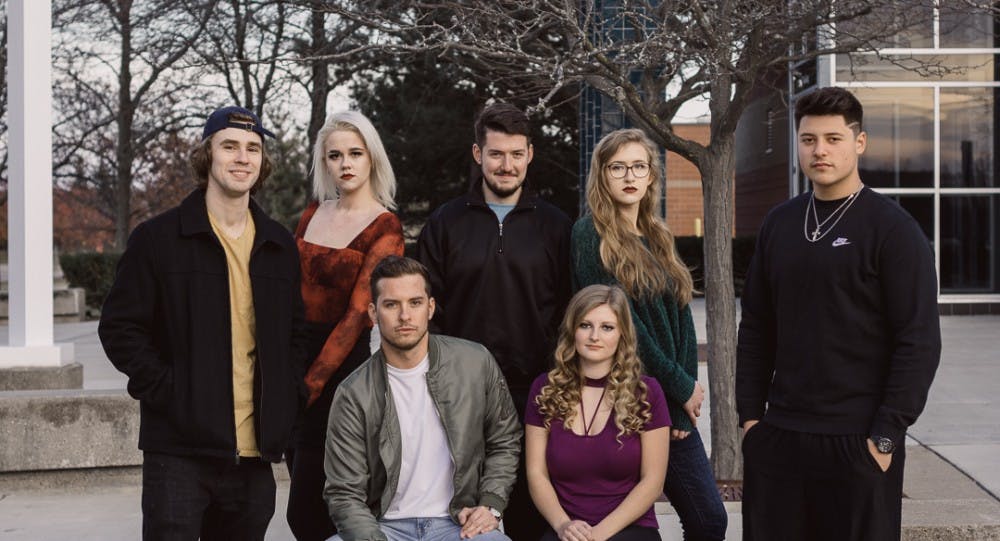 EDITOR'S NOTE: When originally published, this story referred to "Seven Deadly" as the first entirely student-led series produced by Moore Hall Television. Central Michigan Life has been informed this is inaccurate, and the story and headline have since been updated.
After an entire semester of writing, shooting and editing, Moore Hall Television will air season one of its student-led, scripted narrative, "Seven Deadly" on Feb. 12.
The show, which will follow a different story each season, will be released in the form of five 30-minute episodes.
Viewers can watch the show at 9 p.m. on campus, MHTV channel 26.2, off campus on cable, channel 189, or on Vimeo starting Feb. 14.
The story follows seven characters who each represent one of the seven deadly sins.
The first season will focus on a girl named Peyton on her birthday night as she throws a party and invites her crush. The season follows the night, with flashbacks highlighting her past, as well as the pasts of other members of the main cast.
"They're all connected through their sin in some way, and that's the main idea we're bringing through season to season," Assistant Producer Gabrielle Sikora said.
While the season revolves around "one unfortunate event," every episode draws from flashbacks and different perspectives to bring more information to light for the audience.
It took the crew the entire Fall 2017 semester to film season one, and edits are still being made. While the production equipment was borrowed, the time and money spent on the project all came from the students who put work into making the show.
The idea for "Seven Deadly" started with former Central Michigan University student Monjoa Likine, who helped produce the first season. She has since graduated. While season one of "Seven Deadly" airs this semester, the all-student cast and crew are already producing season two, which will air in the fall.
Production for the second season is being led by Farmington Hills junior and Executive Producer Leah Robinson, Lake Fenton senior and Director Nick Forbush and Taylor freshman Gabrielle Sikora.
"It was a huge project — taking people from different majors and backgrounds and putting them on screen, giving them lines and making it a whole cohesive story," Robinson said.
Sikora was recruited to be part of the crew before she had started her first semester at CMU, having zero experience in production. Working on "Seven Deadly" has already shaped her college experience, she said.
"I feel like I have so many connections now, with so many different people that I would have never met before this," Sikora said. "We all got so close so quick."
Sikora recalls shooting scenes in a hot bedroom — being close to her fellow crew members with large equipment in a small space, and how it brought them together.
For the second season, the crew is taking a much more cinematic approach and making it into a single hour-and-a-half long film. While the seven sins theme will continue, it will have a completely new, unrelated plot to the first season.
"Even the way that we shoot is going to be different (from season one)," Robinson said.
Auditions for season two took three hours without a break, Robinson said. They rewrote the script and adjusted roles to accommodate more of the talented people who auditioned.
"I think it was really important to give those people the platform," Robinson said. "If they have the talent, why not give them the platform to do it?"
Since last season, the crew members have improved upon their experience, saving time and keeping their schedule more organized. Being more organized includes planning back-up shoots in case of inclement weather or other unexpected mishaps, and staying on top of the props they need for each shoot.
"We definitely are focusing a lot more on the pre-production aspect, which I feel like will help a lot more," Sikora said.
The students who brought "Seven Deadly" to life are looking forward to its release date.
"I'm excited for the fact that people are going to be able to watch it and know that it's student run," Robinson said.
Share:
---