YEAR IN REVIEW #19: Medical marijuana dispensaries forced to close
---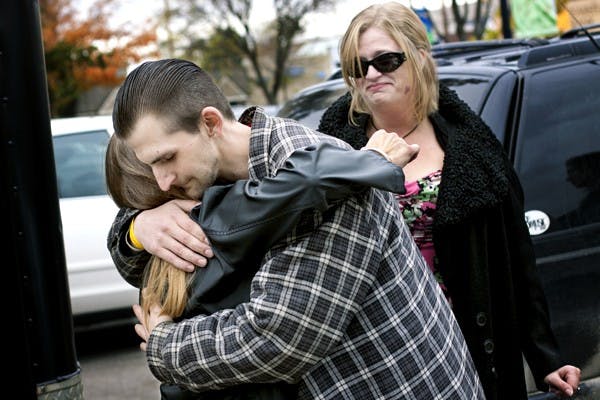 On Aug. 24 the state appeals court handed down a ruling that closed medical marijuana dispensaries across Michigan.
In a 17-page opinion, a three-judge panel ruled Compassionate Apothecary of Mount Pleasant a public nuisance. The Michigan Medical Marihuana Act does not permit the sale of marijuana — either by licensed caregivers or licensed patients, according to court documents. Instead, it only creates an exception for its use by such permit holders.
The case stemmed from efforts by Isabella County Prosecutor Larry Burdick to shut down the Michigan Street dispensary last year. In a December 2010 opinion, county Judge Paul H. Chamberlain ruled the dispensary to be legal and stated the MMMA does not specify how medical marijuana can be distributed.
The appeals court ruling against CA of Mount Pleasant was used as a precedent for other cases in Michigan and overturned Chamberlain's ruling.
At CA of Mount Pleasant, patients and caregivers could rent lockers for marijuana storage and purchase cannabis from other CA members. CA owners Brandon McQueen and Matt Taylor had been using this method as a basis for sales and took in 20 percent of the sale price for themselves, according to court records.
The company operated similar dispensaries in Lansing and Traverse City and there were about 345 CA members, according to the records.
In reaction to the legal opinions and closings, many Michigan residents began protesting in support of medical marijuana.
A protest in Mount Pleasant included speakers like Jennifer Read, who began began using medical marijuana to help treat symptoms of Leukodystrophy Mitochondrial Cytopathy.
Read was one of four speakers at For The People, By The People Medical Marijuana Rally, where about 55 people gathered in October in front of the Isabella County Courthouse, 200 N. Main St.
In November, Michigan Attorney General Bill Schuette released his opinion on the Michigan Medical Marihuana Act. He said the Michigan law was in conflict with federal laws which considered medical marijuana an illegal substance.
During the protests, tables were set up with petitions for the recall of Michigan Attorney General Bill Schuette and protesters carried signs with slogans, "We love C.A." and, "We support Brandon McQueen."
Share:
---