Student Government Association lowers request for funding increase
---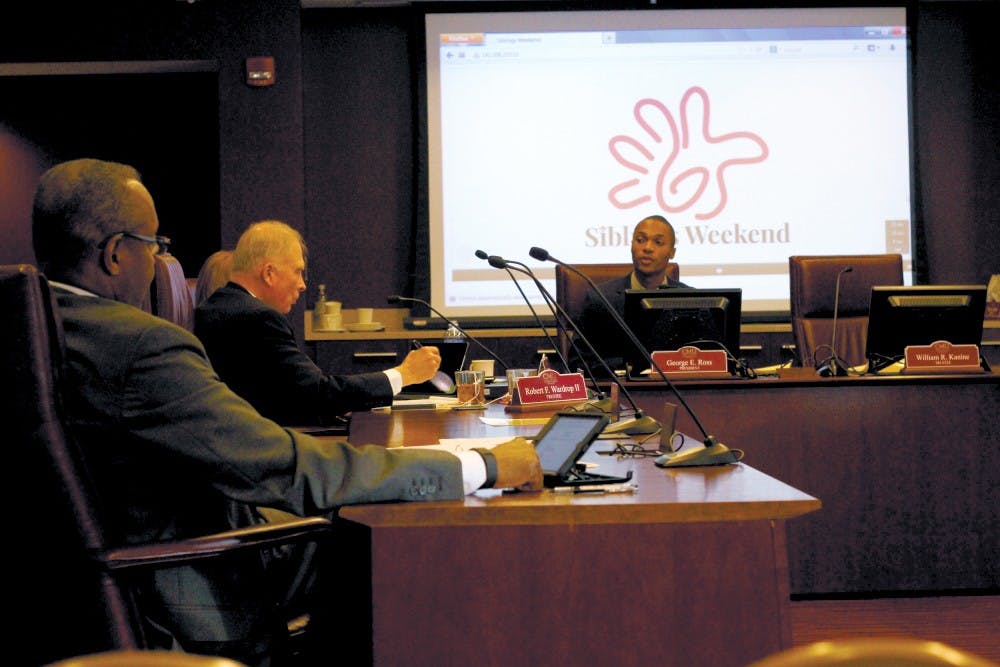 The $800,000 Campus Programming Fund could see an increase for the first time in 14 years.
The Student Government Association initially announced a proposal of a $327,000 increase in the fund meant to support student activities at the Feb. 18 Student Liaision Committee Meeting.
Central Michigan University's Budget Priorities Committee suggested SGA bring the proposal down to $150,000 before taking it to University President George Ross, said SGA President Chuck Mahone.
About $120,000 will be allocated to the Student Budget Allocation Committee, Mahone said, while the other $30,000 will go to Program Board. The increase would bring Central's CPF close to $1 million.
Mahone said an increase in enrollment and inflation makes this semester a "perfect time" to ask for an increase in funds.
"Although it's a large sum of money, it funds many different parts (of university life) that are integral," Mahone said.
The CPF provides funding to the Mary Ellen Brandell Volunteer Center, Student Government, Program Board, Leadership Institute, Intramural Sports and other on-campus activities.
"These things are funded from one pot of money," Mahone said. "It's not as much money as you think when you think about all the different pieces that go into it."
As of the Feb. 18 Board of Trustees meeting, Ross had yet to see the proposal.
"I think the SGA request, like other budget requests, are going to be considered in totality," Ross said. "(Myself and the cabinet) are going to review the request, we're going to study it, and will come to a decision in the coming weeks or months."
Although the request was reduced, the difference will not negatively impact all that SGA strives to accomplish, Mahone said.
"(SGA) has been able to work with where we're at and we know where we want to go, so this is a stepping stone," Mahone said. "What we want to do is show that, (with the) extra $150,000 we've used all of it purposefully and it's made a difference for students."
SGA Treasurer Taylor Gehrcke said any increase given will be appreciated.
"It's no secret SBAC needs more money," Gehrcke said.
Mahone is confident that the CPF should receive an increase by the end of the fiscal year.
Share:
---