College of Business Administration adds new entrepreneurship chair position
---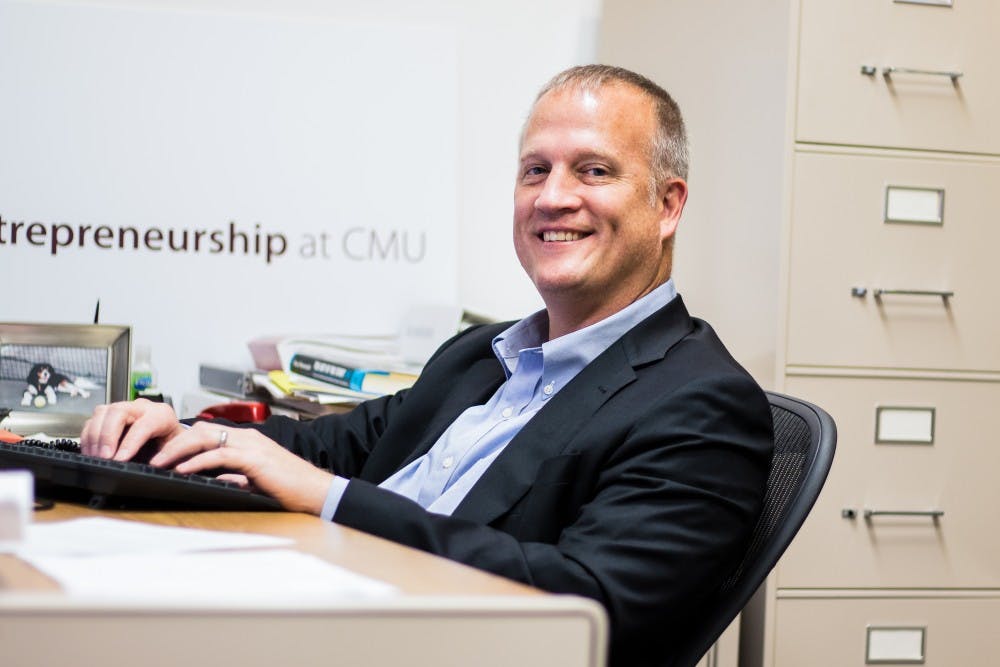 After spending time as an attorney in Silicon Valley during the height of the "dot-com bubble," Jeff Thomas believes he has what it takes to be the Chair of Entrepreneurship.
As a newly-established administration role in the College of Business Administration, Thomas said he hopes to strengthen the entrepreneurship department by bridging the gap between how entrepreneurship is taught in class and how it affects life outside the classroom.
"The student body at large will be impacted by having revised and new academic courses and programs, and having courses and programs that are better connected to the practice of entrepreneurship," he said.
Among changes to the department Thomas will oversee is the proposal of an online Masters of Entrepreneurial Transactions program. Thomas said he wants to push to "package" entrepreneurial courses in ways that reach out to more business students and non-business students alike.
Thomas received his doctorate from Harvard Law School and a Bachelor of Business Administration from the University of Michigan's Ross School of Business.
Before coming to CMU, Thomas served as the Chair of the Business School at Johnson & Wales University in North Carolina. He also founded entrepreneurship and small business programs at Belmont Abbey College in North Carolina and at the Chicago-Kent College of Law.
Prior to working in academia, Thomas melded his experience in both law and business when he represented entrepreneurs as an attorney.
As chair of the department, Thomas plans to focus on the "academic aspects of entrepreneurship." This includes adding new courses and programs, revising old ones and recruiting new faculty, he said.
Thomas will also work together with other faculty members to integrate these goals in a way that's beneficial for the institute as a whole.
"We will work with (Executive Director of the Entrepreneurship Institute) Bruce Marble and others to better connect the academic aspects (and) the experiential aspects of entrepreneurship," he said. "We are already undertaking new initiatives to strengthen connections between the New Venture competition and our entrepreneurship courses."
Thomas said he is excited to move the department forward in what he sees as a bold new direction in the "hot and growing" field of entrepreneurial education.
"Even though CMU has already accomplished impressive things on the entrepreneurship front, our department is still relatively new," he said. "There are plenty of exciting opportunities for us to pursue — opportunities that will distinguish CMU and benefit our students."
Share:
---