Federal appeals court rules for CMU in former faculty member's discrimination lawsuit
---
A federal appeals court has ruled in Central Michigan University's favor in a discrimination lawsuit filed by a former journalism faculty member.
The U.S. Court of Appeals for the Sixth Circuit on Nov. 30 affirmed a U.S. District Court decision, according to a court opinion.
Sara Kubik accused the journalism department of discrimination after it declined to grant her a tenure-extension request after she delivered a child in April 2013.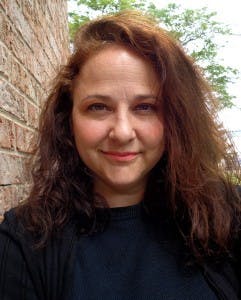 She filed a lawsuit in U.S. District Court in June 2015, alleging sex (pregnancy) discrimination, a hostile work environment and retaliation under Title VII and the Elliott-Larsen Civil Rights Act (ECLRA).
The lawsuit named the CMU Board of Trustees and five others, who were current or former university employees, as defendants. The case was dismissed in November 2016 by U.S. District Judge Thomas L. Ludington.
The federal court ruled that Kubik failed to establish evidence for any of her claims.
Kubik appealed the decision.
On Dec. 1, Kubik said she believes the case was "fair under the law."
"I'm disappointed in the ultimate ruling, but I'm incredibly proud of what was accomplished," she said. "This was a very big lawsuit."
Kubik was hired at CMU in Fall 2011 as a tenure-track assistant professor. She was reappointed in Fall 2012, according to court records.
Maria Marron, then-journalism department chair, and Salma Ghanem, then-CCFA dean, told Kubik her scholarly progress was "limited." They advised her to improve her scholarly output.
Kubik informed CMU she was pregnant with her second child in January 2013. She requested a tenure extension later in the spring due to her pregnancy and gave birth in April 2013, according to court documents.
One day after giving birth, Marron emailed Kubik and stated students were "expressing concern about [adjunct professors] having to grade their final projects and exams," according to court records. Marron asked Kubik if she could grade after returning from leave.
In an email to Central Michigan Life on Dec. 2, Marron said she did so under the "expressed instruction" of the CCFA dean.
A personnel committee of the journalism department, which at the time included Marron, current journalism chair Timothy Boudreau and associate professor Lori Brost, denied Kubik's tenure-extension request in May 2013. All three were listed as defendants in the lawsuit.
In September 2013, Kubik filed a discrimination complaint with the Office of Civil Rights and Institutional Equality. She accused the journalism department of discrimination after failing to grant her tenure-extension request.
The personnel committee met later in September 2013 and voted against reappointing Kubik, citing her lack of scholarly activity and limited service. According to court records, Kubik's only scholarship, or academic work, at the time was a paper at a state conference.
Kubik refiled her OCRIE complaint in October 2013. She alleged discrimination and a hostile work environment, according to a court document. The following month, Provost Michael Gealt reappointed Kubik after Ghanem dissented from the department's recommendation. Both Gealt and Ghanem told Kubik she needed to improve her scholarship.
In April 2014, OCRIE found that Marron created a hostile work environment but her conduct "did not impermissibly affect Kubik's reappointment process," according to court records. Marron offered a rebuttal.
Kubik filed a complaint with the Equal Employment Commission later that month. In May 2014, CMU granted Kubik a tenure-extension request.
The personnel committee met again in September of that year and again voted against Kubik's reappointment, again citing her scholarship and service.
Speaking with CM Life on Friday, Boudreau wished Kubik well and reiterated the personal committee's stance.
In October 2014, Kubik filed another OCRIE complaint. Hinck and Gealt agreed against her reappointment, both citing her scholarship.
CM Life reached out to Brost, former interim CCFA Dean Shelly Hinck and Gealt on Friday afternoon for comment for this story. Those three, along with Boudreau and Marron, were listed as defendants in the lawsuit.
"I did what I did," Kubik said. "Now it's time to move on."
Manuel Rupe, vice president and General Counsel, said the university was pleased with the decision from the U.S. Court of Appeals.
"Central Michigan University is pleased the panel of the U.S. Court of Appeals for the Sixth Circuit unanimously affirmed the decision of the U.S. District Court for the Eastern District of Michigan, which had dismissed the lawsuit filed by Dr. Kubik against CMU as well as individual defendants," Rupe said. "As both courts affirmed, Dr. Kubik was not discriminated against based on a protected class, and was not retaliated against for any of the complaints she filed against various parties. CMU is pleased with the conclusions reached by the courts, which have affirmed CMU's position regarding this litigation."
Share:
---