Baseball goes winless in Stetson Invitational
---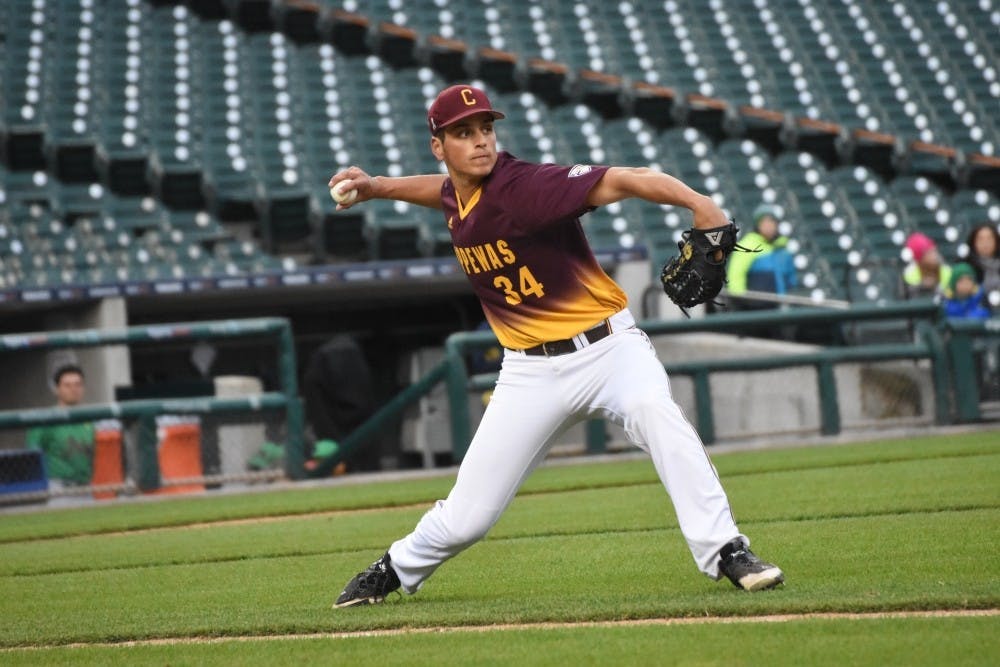 In the first games on the spring break road trip, Central Michigan baseball dropped all three games in the Stetson Invitational in Florida.
CMU fell to Purdue, Stetson and Virginia Tech on March 2-4. CMU's record now stands at 2-8-1 on the season.
Five games remain for CMU in Florida, with a matchup against Seton Hall on March 6, a rematch against Virginia Tech on March 7 and a triple-header against South Florida on March 9-11.
Game One: Purdue 11, CMU 1
Junior Michael Brettel picked up his second loss of the season (1-2), pitching 6.1 innings, allowing nine hits, four runs and striking out five.
CMU was out-hit 13-4 against Purdue (7-1) and sophomore Zach Heeke scored the lone run for the Chippewas in the top of the fifth.
Game Two: Stetson 5, CMU 3
Junior Jason Sullivan led the way fro CMU offensively with two RBIs off one hit in the loss to the invitational's host school.
Taking the loss was junior Dazon Cole, who fell to 0-2 on the year. Cole Junior Pat Leatherman started the game for CMU, throwing for 8.1 innings, allowing three hits and striking out 10.
CMU held a 3-2 lead over Stetson after a three-run sixth inning. Stetson rallied back in the bottom of the ninth with its own three-run inning to seal the win.
Game Three: Virginia Tech 4, CMU 3
Despite scoring the game's first three runs in the bottom of the third, Virginia Tech scored four unanswered runs to give CMU their third straight loss.
Freshman Zavier Warren recorded two hits, one RBI and scored one run. Sophomore Tyler Hankins got the start for the Chippewas and pitched 6.1 innings, giving up nine hits and three runs. Receiving the loss was sophomore Cameron Brown, who pitched two innings and allowed one run.
Share:
---